Extraction: The reason Chris Hemsworth felt 'embarrassed' shooting with Randeep Hooda
Here is why Chris Hemsworth felt embarrassed while shooting with Randeep Hooda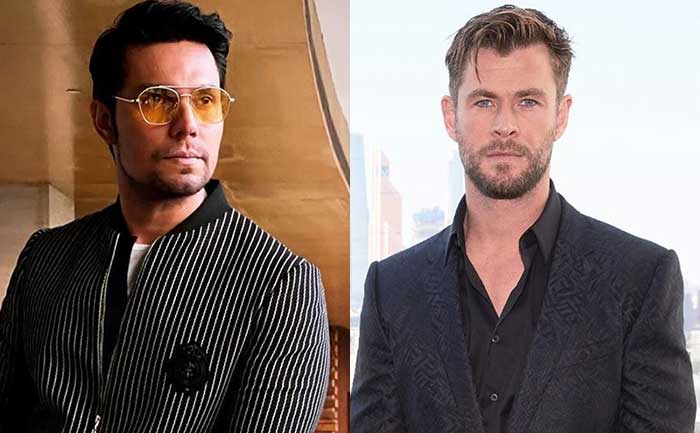 Hollywood superstar Chris Hemsworth known for his role as Thor in the Avengers series is currently shooting in India. The actor is shooting for Netflix action-drama 'Extraction'. The movie also features Randeep Hooda and Rudhraksh Jaiswal in pivotal roles.
The "God of Thunder" was all praise for his Indian co-stars Randeep and Rudhraksh. But he also added that he felt quite embarrassed while shooting with Hooda. The reason will leave you surprised.
He said, "With Randeep, it's wonderful. Our first introduction was… We had three weeks of fighting each other and we both had our fair share of cuts and bruises. And a couple of times I nicked him, but it was by accident and I felt very embarrassed. He (Randeep) wasn't angry at me. He has been great to work with. And then we've had little moments of quiet dialogue."
Chris also loved the time spent in India for the shoot of the film. He said, "We had such a great time in India. People were beyond welcoming. I've never had that kind of response. I was blown away. I thought I was Beatles or something. It gives you a false sense of security. I felt more important than I was. When I go back to Australia, no one cares."
Chris will be seen as Tyler Rake, a black market mercenary in the film, who embarks on a mission to rescue the kidnapped son of an imprisoned international crime lord.
'Extraction' is based on an original script by 'Avengers: Infinity War' and 'Avengers: Endgame' co-director Joe Russo and is scheduled to release on April 24.
Also Read: Extraction first look: Randeep Hooda makes his Netflix debut alongside Chris Hemsworth