Will Chris Hemsworth continue playing Thor? The actor reveals on The Ellen Show
Chris Hemsworth reveals whether he wants to play Thor in Avengers Endgame on The Ellen Show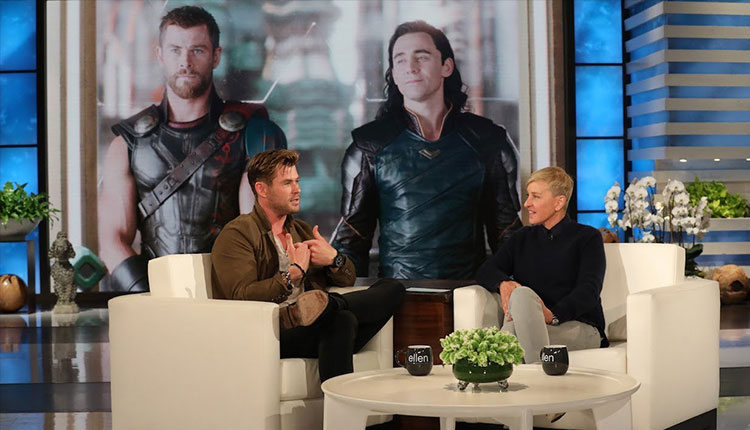 'Avengers Endgame' one of the most anticipated films of the year is all set to release in theatres soon. The entire cast of the film is busy with its promotion in Los Angeles and have been appearing on various platforms to do so.
Hollywood star Chris Hemsworth too recently appeared on Ellen DeGeneres' show The Ellen Show to promote his upcoming much-awaited film 'Avengers Endgame'. The handsome hunk who plays Thor not only spoke fondly of the film but also opened up if he wants to play Thor in future Avenger releases if any.
Chris candidly said, "Who knows what's in store for anyone and, for me personally, it's the best fun I've ever had.
I'd be happy to do more if they ever wanted me. More than happy."
But he refused to divulge any more about the upcoming release. He said, "I have a rough idea of what happens. But no, I have not seen the film and I don't know really how it ends. We shot Infinity War and Endgame over 8 months, back and forth. It will be interesting to see if I live or die or what happens to me."
The Marvel Cinematic Universe film stars Robert Downey Jr., Mark Ruffalo, Chris Evans, Chris Hemsworth, Scarlett Johansson, Jeremy Renner, Brie Larson, and Paul Rudd as they try to rectify Thanos' deadly snap and bring back the ones lost.
Chris Hemsworth has starred in the franchise since 2011, when he starred in the fourth film of the Marvel Cinematic Universe. Since then, he's appeared in two more 'Thor' movies and three 'Avengers' films.
Also Read: Avengers Endgame Special Look: Fans Seem Happy Seeing Captain America-Iron Man Together