Nintendo Switch-3DS Massive Sale 2019: Starting Date, Best Deals On Switch, 3DS & More
The Best Nintendo Switch & 3DS Family System Deals in 2019 Sale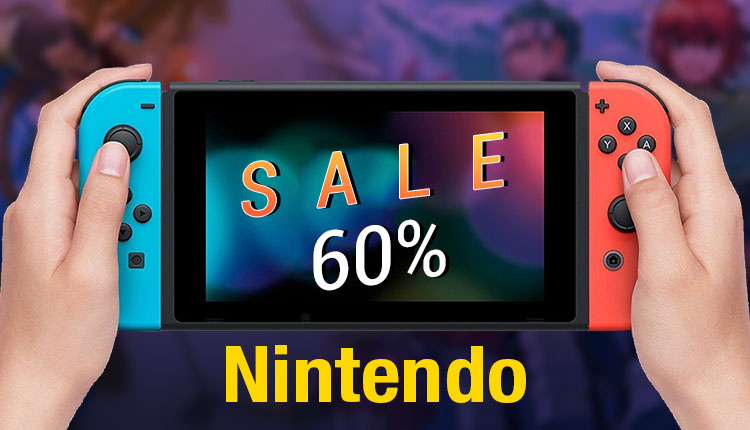 Looking at Nintendo Switch 2019 Sale, it seems like Nintendo is going to offer the first-ever Jumbo discounts on Games, Minecraft Emulators and other things. It is to be noted that Nintendo Switch and 3DS blockbuster Sale is scheduled to begin from April 11 (On Thursday) and they are providing 60 percent discount on many deals. We have brought you a list of Games that are available at a cheaper price.
It is to be noted that Nintendo Switch sale comes at a time when Microsoft, PlayStation and GameStop are also offering massive discounts on selected Games. The Nintendo sale will go official on April 11 at 1 PM GMT / 3 PM CEST and will be available for two weeks. Yes, the sale will end on Thursday, April 25 at 10 PM GMT / 12 PM CEST. As of right now, the sale is only confirmed in Europe–it's not clear if these deals will be available in North America as well.
Gamers can avail this golden opportunity getting almost 60 percent discount on many Nintendo Switch Games such as The Legend of Zelda: Breath of the Wild and Super Mario Odyssey, which will be available in 30% and 33% discount price respectively. You have plenty of things to buy in this sale as they are also offering popular Switch ports, like The Elder Scrolls V: Skyrim (50% off), Doom (50% off), Dark Souls Remastered (30% off), and Diablo III: Eternal Collection (30% off). First Look At Mortal Kombat 11 Running On The Nintendo Switch – Watch Video
Apart from Nintendo Switch, you can also purchase Nintendo 3DS Games at a cheaper rate. Yes, you can make a purchase of The Legend of Zelda: Majora's Mask 3D and New Super Mario Bros. 2 at 33 percent discount respectively.  In total, more than 20 games for Switch and 3DS will be part of the sale and available to download directly from the Eshop, according to the press release.
Here is a list of Best Deals on Nintendo Switch 2019 Sale
Nintendo Switch
Here is a list of Best Deals on Nintendo 3DS Sale 2019
Nintendo 3DS family systems