Chrissy Teigen Bashed After pledging Bail Cash For George Floyd Protestors
Chrissy Teigen has seemingly upset a number of her followers with this move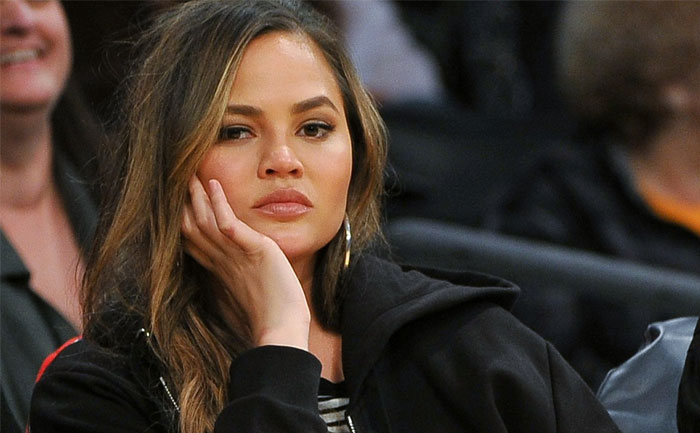 Chrissy Teigen has never shied away from speaking her mind even when it lands her in trouble with her followers. Her recent tweet upset the followers of Make America Great Again (MAGA). She had pledged to donate funds for the protestors who had been arrested in the recent protests following the death of George Floyd.
The model turned author initially pledged to donate $100,000 to the cause. She tweeted, "In celebration of whatever the f**k maga night is, I am committed to donating $100,000 to the bail outs of protestors across the country."
She soon increased the amount to $200,000. In another tweet she announced, "Ooo they might need more money then. Make it $200,000."
However, Chrissy Teigen has seemingly upset a number of her followers with this move. One of her followers pointed out that this move might be causing more damage than good. "By offering money to looters, I believe the pea is getting smaller."
The former supermodel replied in her unique Chrissy way. She replied, "To arrested peaceful protestors. But you can't jerk off in anger to that. You wanna cum so bad." She further added, "Over 300 people in LA arrested last night who were not involved in looting of any kind. Some just for refusal to move. But you wanna cum anger so bad. Incel."
This only seemed to irk the followers further as they asked if she would have the same reaction if the protestors decided to vandalize her neighborhood instead.
One follower tweeted, "@chrissyteigen 'peaceful protestors' Don't get it twisted, these people don't care about George Floyd, just like you."
Another one wrote, "@chrissyteigen I wonder how much your tone would change if the 'peaceful protests' left our neighborhoods and moved up into the mountains of Beverly Hills where all of you hypocritical sheep live."