CBI: Christian Michel not cooperating, court extends custody by 5 days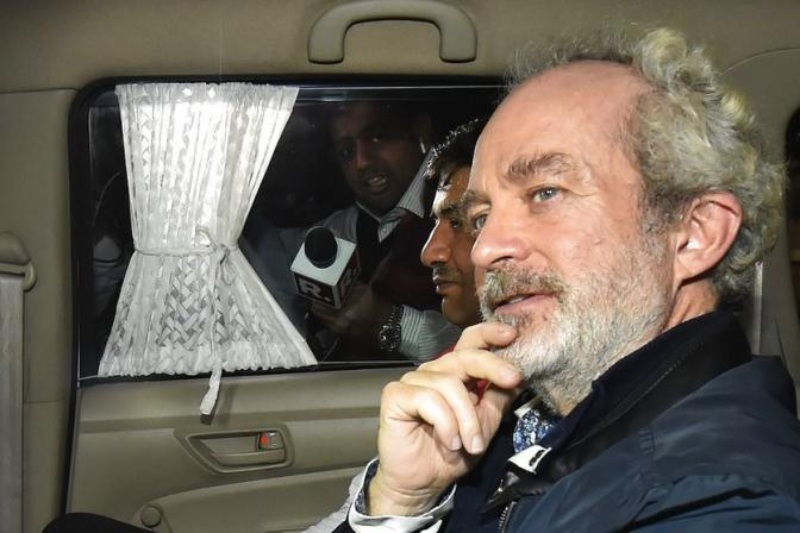 On Monday, the Central Bureau of Investigation (CBI) said that AgustaWestland 'middleman' Christian Michel was not cooperating with the investigation and has been evasive in giving answers.
Apparently, Christian Michel was produced before a Special CBI court after the expiry of his five-day CBI remand. Given the current situation, the investigating agency CBI sought another 9 days remand of Micheal for custodial interrogation from the court. However, the court has granted 5-day CBI custody of Michel.
"We need to confront him with LR (letters rogatory) that have been received from five countries," the CBI told the court.
Michel has withdrawn his earlier bail plea and has filed a fresh detailed bail application.
In the meantime, the CBI has agreed to give British High Commission access to Michel. "We have already been approached by British counselors. We have allowed their plea of keeping their own counsel," the CBI added.
The Special CBI Court asked Michel's counsel to file a reply and said that it will hear the application on Tuesday, regarding CBI's plea for seeking specimen of handwriting and signature.
For more than a year, Christian Michel had been on the run from Indian authorities in the UAE. In March 2017 India had put in an extradition request for Michel.
54-year-old Michel is one of the three alleged middlemen being investigated over charges of organising bribes for politicians and bureaucrats to push the chopper deal in India when the Congress-led UPA was in power. Notably, the deal involved 12 luxury choppers from AgustaWestland.
Also read: Mumbai: Zavaray Poonawalla buys Vijay Mallya's Mahalaxmi racecourse lounge for Rs 1.61 Crore