RBI Governor Urjit Patel resigns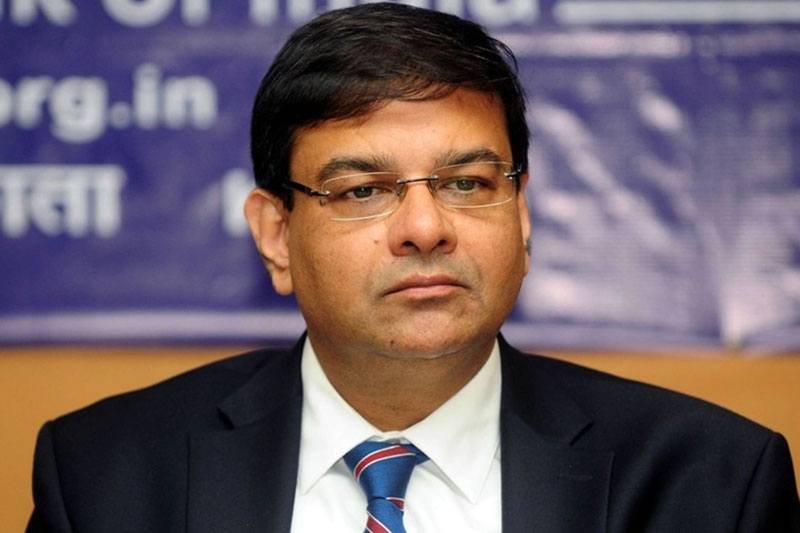 Following the ongoing rift with the central government, RBI governor Urjit Patel today resigned with immediate effect from the post, though in the statement released by him, Patel cited personal reason behind his resignation.
The statement read: "On account of personal reasons, I have decided to step down from my current position effective immediately. It has been my privilege and honour to serve in the Reserve Bank of India in various capacities over the years. The support and hard work of RBI staff, officers and management has been the proximate driver of the Bank's considerable accomplishments in recent years. I take this opportunity to express gratitude to my colleagues and Directors of the RBI Central Board and wish them all the best for the future. Urjit R Patel 10th December 2018."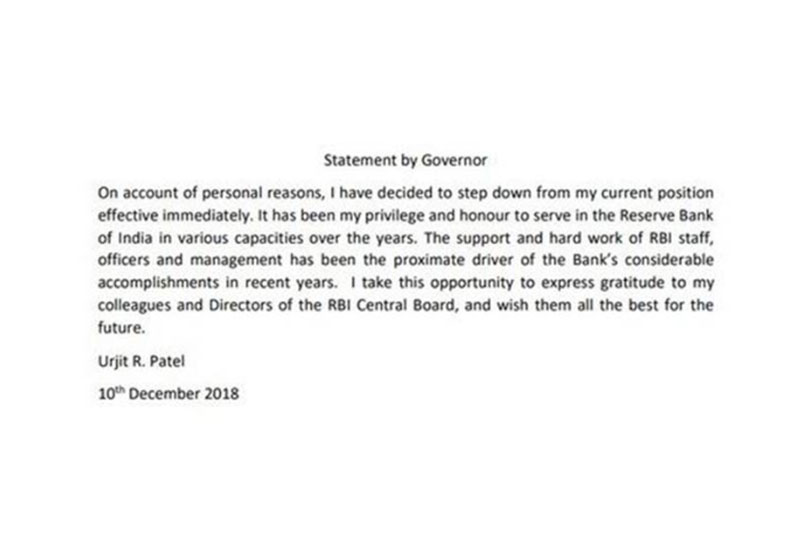 Notably, Patel took charge as the RBI governor on 4 September 2016 after Raghuram Rajan resigned from the post on 19 June of that year. In September 2019, Patel's term as RBI governor was to end in September 2019.
Prior to becoming the 24th governor of the Reserve Bank of India (RBI), Urjit R Patel was a deputy governor at the central bank. Patel had got an extension upon completion of his first three-year term on 10 January 2016, as the deputy governor in charge of the monetary policy.
Urjit Patel, who is a Kenya-born economist of international repute when brought to India during the United Progressive Alliance (UPA) regime, Patel had been recommended by the then prime minister, Manmohan Singh, in his application for an Indian passport. "He is very important for the country," Singh had commented.
Someone generally seen as avoiding controversy by keeping quiet, Patel was initially suspected to be too close to the government, especially on issues such as demonetisation. But that illusion was broke soon, as Patel showed his inflexibility on policy matters like no other RBI governor had perhaps shown in the past. On demonetisation itself, Urjit Patel neither distanced himself from the decision nor endorsed it publicly. however, he and his team, made sure that cash was back in the system in a few months.
Patel had said once at a press conference, "Well, an owl is traditionally a symbol of wisdom. So we are neither doves nor hawks but owls, and we are vigilant when others are resting."
Also read: CBI: Christian Michel not cooperating, court extends custody by 5 days