Christopher Nolan's Hollywood Film Tenet Starring Dimple Kapadia to Be Filmed in Mumbai?
Christopher Nolan's Tenet Starring Dimple Kapadia to Be Shot in Mumbai?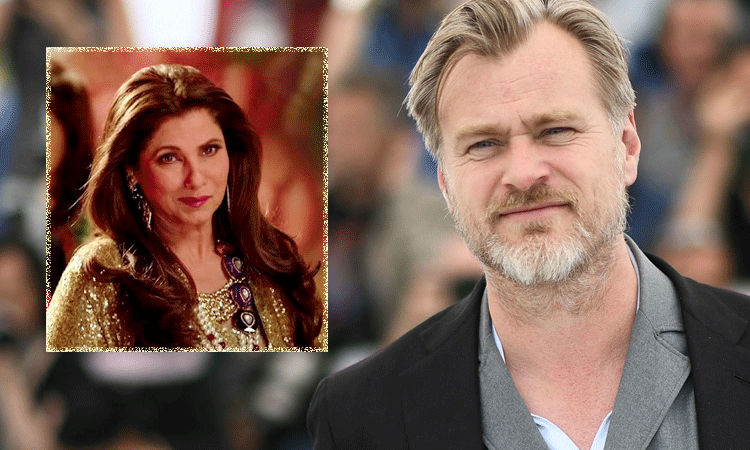 The man behind the successful movies such as The Dark Knight (2008), Inception (2010), The Dark Knight Rises (2012) and Dunkirk (2017), Christopher Nolan is likely to shoot his upcoming film Tenet in India. The film has already created a lot of curiosity among the Indian fans as it has Dimple Kapadia in a significant role. According to a report in Mumbai Mirror, the film director Christopher Nolan, whose more than 10 films have grossed more than $4.7 billion worldwide and garnered a total of 34 Oscar nominations, has chosen India to shoot for Tenet. 
According to the report, Nolan was in India from a few months inspecting where his films to be filmed. A source told the leading tabloid,  "Nolan was in Mumbai last year for an event hosted by Film Heritage Foundation's Shivendra Singh Dungarpur on the need to promote the use, restoration and preservation of films. During his four-day stay he decided to shoot here, and in September will mostly be filming in South Bombay, around the Gateway of India, the Taj Mahal Hotel and the Colaba Market. For the recce, he was accompanied by production designer Nathan Crowley and cinematographer, Hyote Van Hoytema among other team members with Shivendra helping them scout for locations too."
A few days back the announcement was made that Dimple Kapadia will be seen in Hollywood film Tenet. Talking about Kapadia's role in Tenet, the source told the publication, "Dimple plays a 60-plus lady who has a crucial role in the narrative. Her readings were done at a Sobo hotel."
The auteur's movie features several Hollywood A-listers such as Michael Caine, John David Washington, Kenneth Branagh, Robert Pattinson, Elizabeth Debicki, Aaron Taylor-Johnson and Clemence Poesy and Bobby. They are most likely to be present in Mumbai during Mumbai shooting schedule.
The film Tenet is likely to hit the theatres in July next year.