CIC claims that PMO's secrecy on Raghuram Rajans's letter is 'not legal'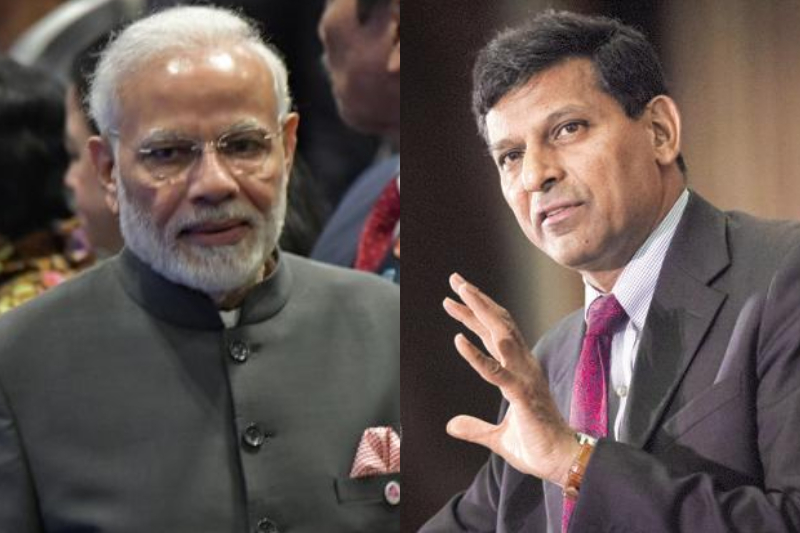 The Central Information Commission (CIC) deems it is illegal that the Prime Minister's Office declined to reveal any information on the action taken on a letter by former Reserve Bank of India governor (RBI) Raghuram Rajan.
The PMO, RBI and the Ministry Of Finance were earlier asked by the CIC to disclose the action taken on the Rajan's letter that was sent in the year 2015. This development further came a week after reports from The Wire suggested that no information was provided by neither the PMO nor the finance ministry.
Rajan had written about cases related to high-profile fraud NPA (non-performing asset), which sought a multi-agency probe. The three respondents, in this case, did not reveal any information whatsoever during the hearing conducted by M. Sridhar Acharyulu on November 16. That the directives asking for providing the information was "not maintainable" because the first and second appeals weren't filed along with the RTI application, was a fact that was used by the PMO, as per the CIC records.
Also read: Demonetisation and GST pulled Indian economy back: Raghuram Rajan
The Central Information Commissioner Acharyulu is response stated that" "the Commission cannot agree with this kind of attempt to deny the substantive part of information access by unreasonable procedural interpretations without any legal basis."
He further stated that the response of the PMO was nothing but "unfortunate" as it has a "moral, constitutional and political duty to tell the citizens of India as to who are and what action was taken against defaulters to recover the huge loans advanced to them by banks, from out of tax payer's money".
Following this, the PMO was given directions to make known this information to the appellant and the commission about the details and also about the policy towards recovery from defaulters.
Image credit-(Narendra Modi)- The Straits Times
Image credit- (Raghuram Rajan)- Livemint