Citizenship Bill now gets Assam Student Body's attention for consensus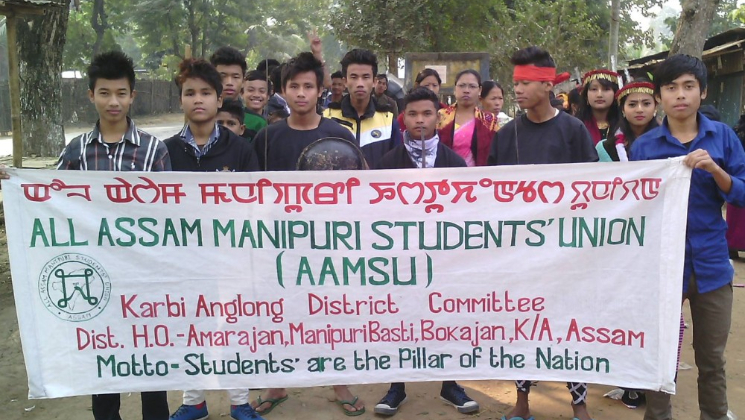 Continuing its fight against the Citizenship Amendment Bill, 2016, the All Assam Students' Union has now decided to create awareness against the Bill at the national level so that pressure can be mounted on the Central government to drop the measure.
The powerful students' body is continuously protesting against the Constitutional amendment Bill and has also met leaders of regional political parties to have a consensus at national level over the Bill.
"We have already met leaders of 11 political pasties across the state over the Bill. We are going to meet more leaders at national level to have a consensus over the issue," union adviser Samujjal Bhattacharyya said on Friday.
A delegation, led by Bhattacharyya, met Bihar Chief Minister Nitish Kumar recently over the issue.
Nitish Kumar assured the delegation that he would write to the Prime Minister against the Central government's move to give citizenship on the basis of religion.
"We are going to meet (West Bengal Chief Minister) Mamata Banerjee, (Odisha Chief Minister) Navin Patnaik and other strong regional party leaders across the country soon," he said.
Student union President Dipank Kumar Nath said: "Assam is a small state and had already taken the burden of illegal Bangladeshis, who entered the state till midnight of March 24, 1971. The illegal infiltration from Bangladesh had already changed the demography of the state.
"The historical Assam Accord is a national commitment which had categorically said that those who had entered the state after midnight of March 24, 1971 will have to be detected and deported."
He said the student body will have its central executive meeting on Saturday followed by a delegates' meeting on Sunday.