England vs India: Kohli's captaincy still 'a work in progress' – Clive Lloyd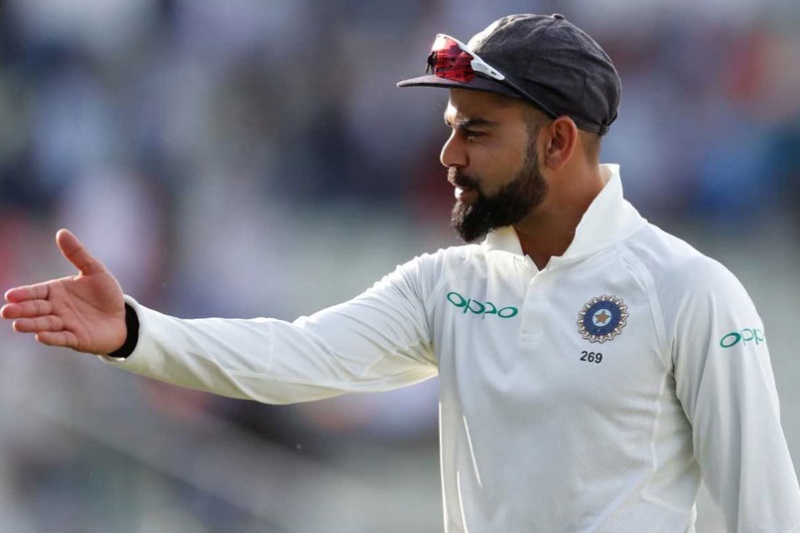 One of cricket's greatest ever captains Clive Lloyd was mighty impressed with Virat Kohli's batting but questioned his captaincy calling it still "a work in progress." The two-time World Cup winning captain, however, said that the Indian skipper has shown a lot of positive signs and can become a better leader in the future.
"I think Virat is still a work in progress and it will take us some time to take a final call on his captaincy. But yes, he has shown positive signs. Yes, he is aggressive but as long as he doesn't cross the line, it's fine by me. Aggression, after all, is not a bad thing," Lloyd was quoted as saying by the Times of India.
The former West Indies captain who led his nation in three World Cup tournaments winning the first two (1975 and 1979), while losing the last one (1983) to India is also one of the most successful Test skippers of all time. Under his leadership, the great Caribbean team went 27 Test matches undefeated winning 11 of them consecutively.
Despite questioning Kohli's leadership skills, the 73-year-old middle-order batsman, however, credited The World No.1's batting prowess and said that Kohli undoubtedly could have been a part of most great teams of the past.
"There's no doubt about the fact that Kohli is an exceptional batsman. He is doing a few great things for his country and if you ask me whether he would have made my side, I would say yes. In fact, Kohli would make a number of great sides across generations," he said when asked if the flamboyant Indian skipper would make his great side of the early 90s as a batsman.
Also Read: England vs India: James Anderson first bowler to take 100 wickets at Lord's
He also praised former Indian skipper MS Dhoni's captaincy and praised him for his inspirational leadership and tactical onus.
"Dhoni was such a fantastic captain. He was quite inspirational, a good tactician and led the team with a lot of authority. I liked his style of captaincy."
Meanwhile, Kohli has had a great start to his tenure as the Indian captain and has so far won 21 and lost just 6 from 36 matches. Victories under him have however come mostly in the subcontinent and although India has won Test series in both West Indies and Sri Lanka, they have so far lost the Tests series in South Africa and currently trail England 2-0 in the five-match series.