England vs India: A pre-assured gripping contest transformed into prostrated battle as India go 0-2 down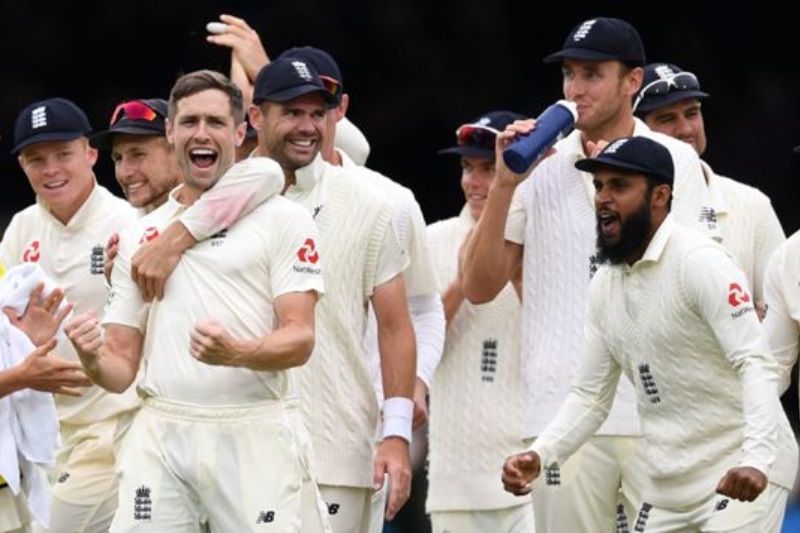 A pre – promised battle of the best suddenly looked to be a funeral procession, with one silently following the other, wicket falling in heaps and by the time it reached the resting point, Ishant Sharma, the last man out was running into the dressing room stairs as England celebrated their second Test victory in a gap of nine days.
From almost securing a victory at Edgbaston to the humiliating subjugation at Lord's, India's hopes suddenly seems to have taken a dent, with their tour – that has still three Test matches left – lying in tatters. Captain Virat Kohli is suffering from stiff back and the majestic Indian batting line-up that was nothing less than a streak of tigers stands more like a colony of mice.
India batted for 82 overs and in less than two days in a rain-hit game, they were bowled out twice for 107 and 130. Not a single batsmen crossed the 50-run mark and their highest score came from a number eight spin-bowling all-rounder Ravichandran Ashwin, who despite proving ineffective in a fast-bowling friendly condition kept India alive for 45-mins more in both the innings.
It was surprising that in a match India went with two-spinners, the England spinner didn't get a chance to bowl – Adil Rashid creating a record in his own way after winning a Test match without batting, bowling or taking a catch.
Also Read: England vs India: James Anderson first bowler to take 100 wickets at Lord's 
He didn't need to because England's fast bowlers led by James Anderson, who finished with figures of 9/43 and became the first bowler to take 100 wickets at Lord's, were musicians tuning the Indian batsmen to their music. He was well supported by Chris Woakes, who not just killed India's instinct by removing Virat Kohli in the first innings but also paved the hosts' way to a victory with a magnificent 137, which had 21 hits to the fence.
At a time when the Indian fast bowlers almost reminisced England's bowling-effort by scuffling them to 89-4 and then 131-5, Woakes joined Jonny Bairstow in processing the rescue operations with a 189-run partnership. The wicket-keeper eventually failed for 93, but comeback-man Woakes breezed into his maiden century, etching his name into the Lord's honours board –  both in batting and bowing and also in the prestigious club of becoming just the fifth cricketer to score a century and take five and ten wickets in a Test match at the "home of cricket."
England eventually won by an inning and 159 runs and with an entire day of play still remaining after rain had washed away another day. India went 0-2 down in the five-match Test series and although many will exonerate that the conditions were always in favour of the home side, when they batted or when they bowled, India's otherwise solid batting line-up was torn into shreds in both the innings.
The pitches at Trent Bridge, Rose Bowl, and The Oval are predicted to be more helpful to the Indians, but until they step into the cricket field again for the third match on August 18, India's Test tour of England seems more like a prostrated battle than a pre-assured gripping contest.