CM Conrad Sangma alleges Shillong clashes are 'funded'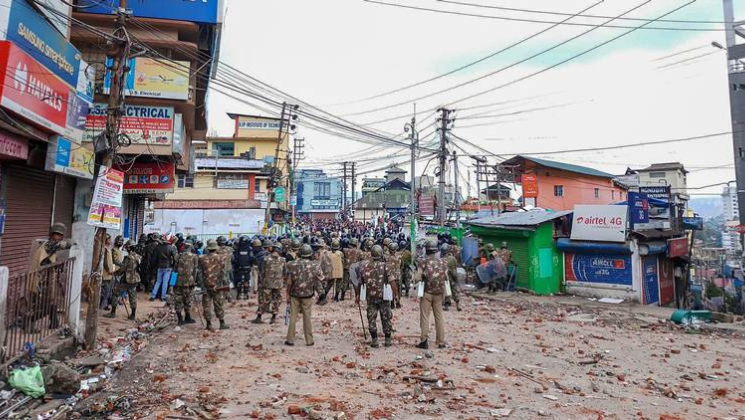 Shillong has been on the boil since Thursday following a clash triggered by an altercation between a Khasi boy and a Sikh woman in a Punjabi settlement with around 350 households in Them Iew Mawlong.
The CM of Meghalaya, Conrad Sangma has now accused of the clashes being 'funded' by certain individuals. Sangma, told the reporters that told reporters that "certain people" were funding the unrest in the city and added that evidence of alcohol and money being supplied to protesters had been found. Sangma also stressed that the clashes were not "communal" and were limited to a "particular locality".
According to a report in the Indian Express Sangma said, "There are individuals who were picked up and they have confessed that they had been given money to take part in this agitation… We are already on the job of finding out where the money is coming from." Conrad also said a large number of people participating in the protests had belonged to the East Khasi Hills district, in which Shillong falls.
Before clashes again erupted towards the evening, an uneasy calm prevailed in Shillong on Sunday, with curfew being relaxed in the 14 troubled localities for seven hours. Mobile Internet services were restored in the evening after 48 hours.
"We had relaxed the curfew from 8 am to 3 pm in the 14 areas and everything largely remained peaceful. People went to church and residents of the areas under curfew went out to buy essentials," said P S Dkhar, Deputy Commissioner, East Khasi Hills district.
Blaming the state government for the violence, the Congress has said the protests were a spontaneous reaction of the people to "the abject failure of the government".
Union Minister of State for Home Affairs of India, Kiren Rijuju took to this twitter account and appealed to the people to avoid indulging in rumour mongering.
Beware of rumour-mongers & troublemakers. There was no damage to any Gurdwara or other institutions belonging to the Sikh Minority in Meghalaya. Law & Order situation is under control and the State Govt is extremely vigilant & settling the case.

— Kiren Rijiju (@KirenRijiju) June 3, 2018
Clashes between stonepelters and security forces continued for the fourth straight night in Shillong on Sunday, with teargas shells fired in the area where the standoff had begun.
Image Source/ Indian Express