CM Nitish Kumar snubs PM Modi, again-this time over International Yoga Day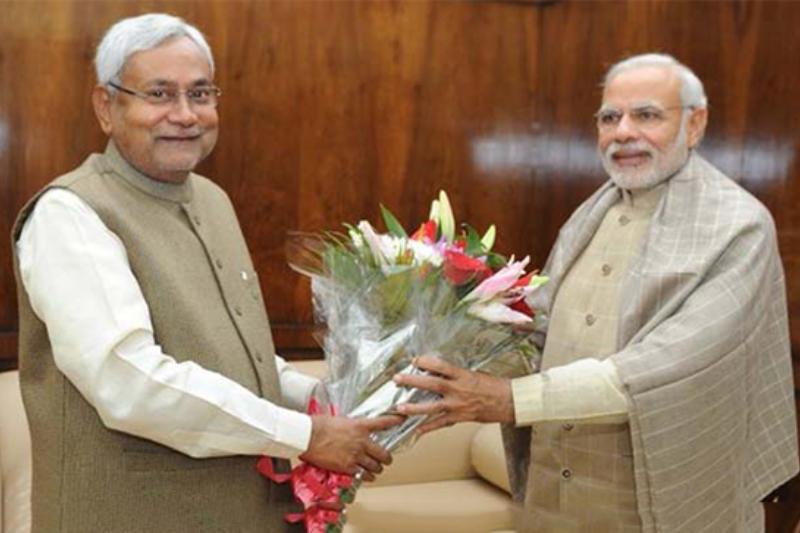 Bihar Chief Minister Nitish Kumar on Thursday skipped a programme organised by his government to mark the occasion of International Yoga Day. Kumar, who had given a complete snub to the programme last year, didn't take a part in it this year too. This, despite an appeal made by Prime Minister Narendra Modi. Along with Kumar, a number of JD-U leaders have decided to stay away from the fourth edition of the programme. "People have been doing yoga in their homes. Yoga is a part of India' culture," JD-U state President Vashisht Narain Singh said.
In its response, Nitish Kumar's party said there should not be any politics on Yoga Day in the name of promoting it. "Yoga is a personal choice of people. It is their private decision to do yoga or not. I also do yoga at my residence daily and Chief Minister Nitish Kumar too does yoga.." JDU spokesperson Neeraj Kumar said. "..But we never display it in public. Doing or displaying yoga in public place is wrong," he added.
Recently, Kumar has surprised all when he supported the Special Category Status (SCS) demand of Andhra Pradesh CM Chandrababu Naidu at the NITI Aayog Governing Council meeting chaired by Prime Minister Narendra Modi. Now an NDA ally, Kumar raised a similar demand for Bihar at the NITI Aayog meet.
The Bihar Chief Minister had recently questioned benefits of the much-hyped demonetisation move to common people and slammed banks that allegedly helped rich and powerful manage their cash during note bandi. "I was a supporter of demonetisation…but how many people benefited from it? Some powerful people shifted their cash from one place to another," said Kumar.
Kumar, surprising all, questioned demonetisation on a day when the party was celebrating the completion of four years of Modi government at the Centre.