CM Punk returns to WWE television On FS1's 'Backstage'
CM Punk left WWE six years ago on bitter terms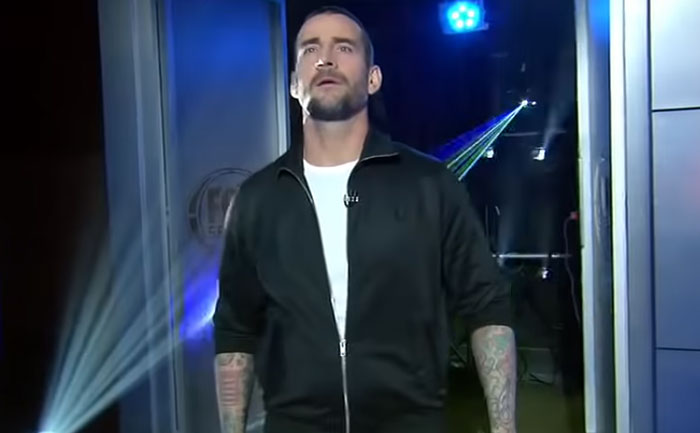 CM Punk has answered the fans regularly chanting his name at WWE shows ever since he left. The 'Best in the World' made a surprise appearance on WWE TV Tuesday night. He stated that the fans 'will be seeing plenty of him going forward'. CM Punk showed up in the final moments of WWE Backstage to announce that he will be a part of Backstage now on. WWE Backstage is telecast on a weekly basis at 11 p.m. on FS1.
The wrestler arrived in style, entering to the tune of his entrance music 'Cult of Personality'. CM Punk, stated in his return, "It's as simple as this. Just when they think they have the answers, I change the culture. I'll see you here next week,"
WWE was quick to announce that CM Punk will indeed be "appearing periodically on the show beginning next Tuesday night". WWE Backstage is hosted by Renee Young with Booker T and Paige serving as analysts. Punk will be joining Christian as a contributor in the show.
Even with this upcoming announcement, the former WWE superstar is not making a return to WWE. The likelihood scenario is that Punk is an employee of FOX rather than WWE.
Phil Brooks, known by his ring name CM Punk, left  WWE in 2014 on bitter terms. CM punk made allegations of mistreatment against WWE, stating emphatically that he was done with wrestling. In Colt Cobana's podcast 'Art of Wrestling', CM Punk opened up about his issues with WWE. He accused WWE's Dr. Chris Amaan of medical malpractice.
Punk said on the AOW podcast, "After the European tour, the whole European tour I'm dry heaving after every match … I'm on all fours after every match and I'm either puking for real or I'm just dry heaving because I don't having anything in my stomach. I have no appetite. I don't know what is up and what is down. I can't sleep, I can't [expletive] train. Doc—Doc is giving me—Doc's like, 'Oh you're sick, here's a ZPak.' They Z-Pakked me to death, so much that in December I [defecated] my pants on a SmackDown because that's what antibiotics do to you, right?"
He also revealed that he was served his termination notice by the WWE on the day of his wedding with fellow WWE wrestler AJ Lee. CM Punk and Colt Cabana faced a defamation lawsuit in the aftermath of the podcast. They went on to win the lawsuit.
Lately, CM Punk has been treading his way back towards wrestling. He recently made a masked appearance during an independent show. He also spoke of his career and business at a wrestling convention.
Since he left WWE, CM Punk has made his UFC debut and has fought twice for the company (0-2). He is a commentator for Cage Fury Fighting Championships at the moment. Apart from this, he has also appeared in several films and written comic books.
When questioned about a possible return to the WWE ring,  CM punk denied any interest in the scenario without a large payoff.
Undaunted by his statements though, WWE superstar Seth Rollins has already challenged Punk to a fight. Rollins took to Twitter to say "Fight me @CM Punk"
ALSO READ: Brawlhalla Adds Four WWE Superstars To Its Ranks