CNBLUE's Lee Jong Hyun Makes Comeback on Instagram, Reveals YouTuber
Popular YouTuber Park Min Jung confirms Lee Jong Hyun's return on Instagram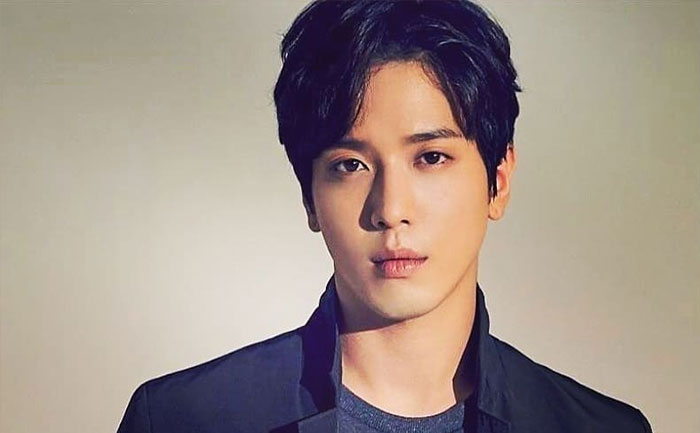 Lee Jong Hyun — a member of South Korean rock band CNBLUE — is reported to have made his comeback on photo-video sharing app, Instagram. Yes, the news of Lee Jong Hyun making his comeback on Instagram was shared by none other a popular YouTuber Park Min.
Taking to social media Park Min Jung informed her fans that she has just received a message from an account, which belongs to Lee Jong Hyun. Posting the screenshot to her Instagram story a direct message, she wrote, "Huh? Is this really CNBLUE?"
In the photo, Lee Jong Hyun tells Park Min Jung, "I really enjoy watching your YouTube [videos]. Please continue to upload fun videos." He then adds, "Your belly fat is so cute."
Check out the picture below: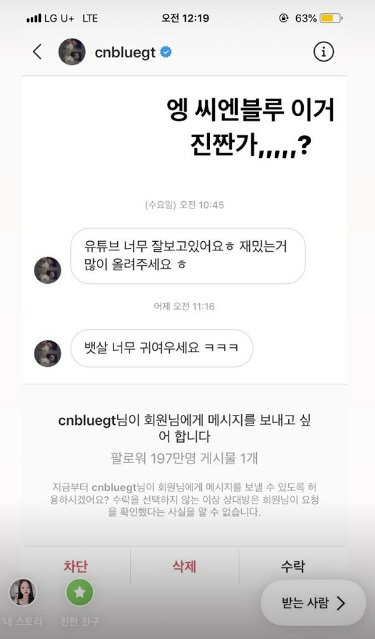 Notably, Lee Jong Hyun is currently serving in the military and is set to be discharged by March 2020. In March 2019, he was reported to have received sexual videos of women in a one-on-one chatroom with Jung Joon Young.
Responding to this, FNC Entertainment released an official statement, which reads, "He is reflecting and is [aware that] he deserves criticism as he watched the videos via KakaoTalk, had inappropriate sexual conversations, and inappropriate conversations degrading women as reported. Feeling embarrassed and horrible, Lee Jong Hyun accepts the criticism of the public regarding his wrong sexual morality and values and is deeply regretful and criticizing himself. He will be careful about all of his words and actions as a public figure, and he will reflect and accept the consequences of his wrongdoings."
Coming back to Lee Jong-hyun, he is a South Korean musician, singer-songwriter and actor.  He made his acting debut in an omnibus movie Acoustic in 2010, followed by his television debut in the Korean drama A Gentleman's Dignity in 2012. He appeared in several TV dramas Orange Marmalade (2015), Lingerie Girls' Generation (2017) and Evergreen (2018).
Also Read: BTS's Jimin Crowned 'The King Of KPOP 2019' By Kings Choice