BTS's Jimin Crowned 'The King Of KPOP 2019' by Kings Choice
A bandmember of the super popular K-Pop group BTS, Jimin has been named King of K-Pop 2019.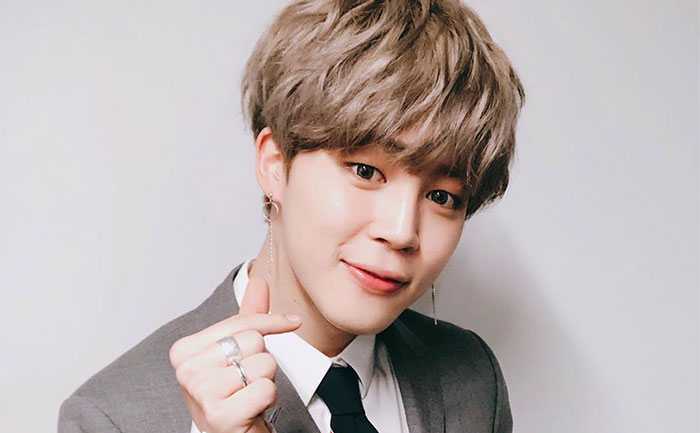 BTS's Jimin has once again proved that he's a global icon by earning the title of "The King of KPOP 2019". The title of The King of KPOP 2019 was given to Jimin on the basis of voting conducted on one of the largest international K-Pop voting websites, Kings Choice.
Jimin whose full name is Park Ji-Min is reported to have got 1.2 million votes proving that he is not only a member of South Korean boys band BTS group but also one of the biggest artists in the world. Jimin is regarded as an exceptional dancer among its seven-member group, BTS, which is also known as Bangton Boys.
Apart from Jimin, his fellow band members named Kim Taehyung (V) Jungkook and RM bagged the third, fourth and fifth position respectively.
Fans belonging to different parts of the world are praising Jimin and his achievement, with many acknowledging Jimin's vocal abilities and dance skills. A South Korean user wrote:  You can BTS's Jimin is the best idol just by watching his fancam. It's great that his efforts are being recognized. Jimin, you're the best
Jimin made his debut in 2013 as a member of BTS, under the record label Big Hit Entertainment. In 2018, Jimin was the ninth most tweeted about celebrity and the eighth-most tweeted musician in the world. Jimin made his debut as a member of BTS with the release of the single "No More Dream". 
Jimin has released two solo tracks under BTS which are titled "Lie" and "Serendipity". His first solo track was released in 2016 in the album titled Wings. Jimin has also received a plaque of appreciation from the Cultural Conservation Society for performing buchaechum, a traditional Korean fan dance, during the 2018 Melon Music Awards.
ALSO READ: K-Pop Boy Band BTS Launches It's Own Mobile Game For Fans