CoA chief Vinod Rai confident of a solution despite MCA's financial problems ahead of Ind-WI ODI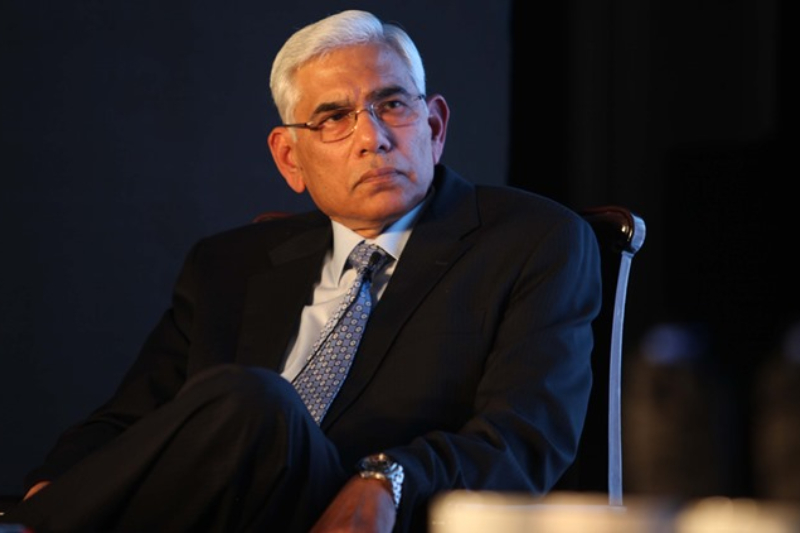 Despite the problems put forward by the Mumbai Cricket Association regarding hosting the fourth ODI of the five-match series, the BCCI is confident of the fact that the match would be smoothly held at the venue.
On Tuesday, officials o the MCA met an official of the BCCI to throw light on the roadblocks in hosting the math-one of which is their inability to operate the bank account of the MCA and the non-issuance of a tender notice for the advertisement rights within the stadium.
"On the request of a top BCCI official, senior MCA officials and a few Managing Committee members met and appraised him about the situation that presently there is nobody to operate the bank account and to invite tenders for the game," a MCA official, as quoted by Hindustan Times, said.
He added further, "We haven't yet awarded any tenders, including for in-stadia advertising, catering, housekeeping, private security and for other works for the October 29 game."
But Committee of Administrators chief Vinod Rai said that a solution would be reached at, soon.
"I am not at all saying that Mumbai ODI will be shifted. Yes, they have raised some issues and I am confident that we will have a feasible solution," said Rai.
Another official, aware of this entire issue, said "The MCA secretary Unmesh Khanwilkar and another member had approached the Bombay High Court through a notice of motion for the appointment for an ad-hoc committee for the India West Indies One Day International…However, the High Court has asked them to approach the Supreme Court. The applicants Unmesh Khanwilkar and Ganesh Iyer are yet to decide whether they will be going to the Supreme Court or not."
The official said that they have been without a choice and have to take this matter up to the Supreme Court so that not the match but day-to-day administration can happen smoothly, without any problems.
A Committee of Administrators comprising of two retired judges was set up by the Bombay High Court for the MCA earlier this year. Both the judges stepped down from the post on September 14.
The MCA earlier opted for a "wait-and-watch" policy for the entire issue with complimentary passes. The problem now has been solved after a conclusion was arrived at where the membership tickets wouldn't be included in the 10 per cent complimentary passes according to the new constitution of the BCCI.
Added the official, " However, now the first issue is about seeking clarity on the operation of bank accounts for making various payments including salaries. The BCCI has assured that issue of complimentary passes will be resolved."
Image credit- The Indian Express