Cody Simpson Is Not Ready For Marriage But Is Miley Cyrus?
The couple has been dating since Oct 2019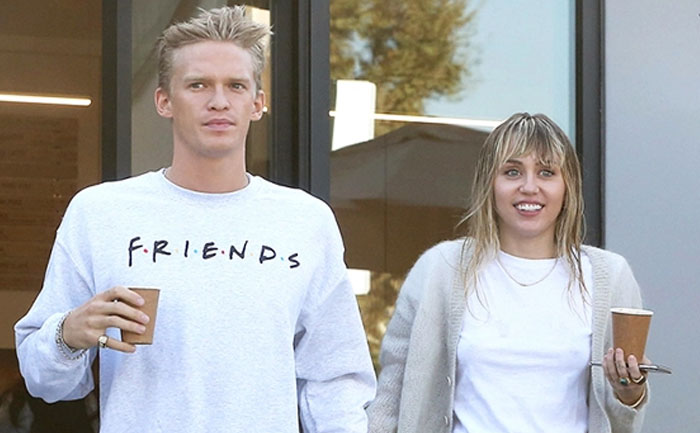 Cody Simpson and Miley Cyrus have been quarantining together. The couple has been dating since Oct 2019. However, there are no wedding bells in the couple's near future. Cody has recently shared that he hasn't 'thought too much' about marriage. It seems Miley is on the same page.
A source has told Hollywood Life that Miley Cyrus and Cody Simpson share similar views about the future.
"Miley doesn't know what the future holds but she's definitely open-minded to the idea of marriage again at some point."
Meanwhile, the singer is happy to enjoy life with her boyfriend instead of rushing to get married.
"Instead of rushing towards an engagement, she will cross that bridge when she gets to it and at this point, she's simply enjoying things as they are with Cody." the source states.
Moreover, Miley appreciates the fact that Cody isn't putting any pressure on her. For now, they are taking things one day at a time.
"One of the things she appreciates about her relationship with Cody is that they're on the same page and want the same things, he doesn't put any pressure on her and they take things one day at a time. They're so comfortable with each other and just live in the moment."
Cody had earlier revealed that he wasn't thinking about marriage anytime soon. In an interview with The Sydney Morning Herald, Cody stated that he considered himself too young to tie the knot.
"I believe in marriage but haven't thought too much about that. I am far too young to consider it, to be honest. I just continue to surround myself with positive women who inspire me and teach me new things every day."