Here's Why Miley Cyrus gave up on the church
Miley Cyrus has revealed why she left her Church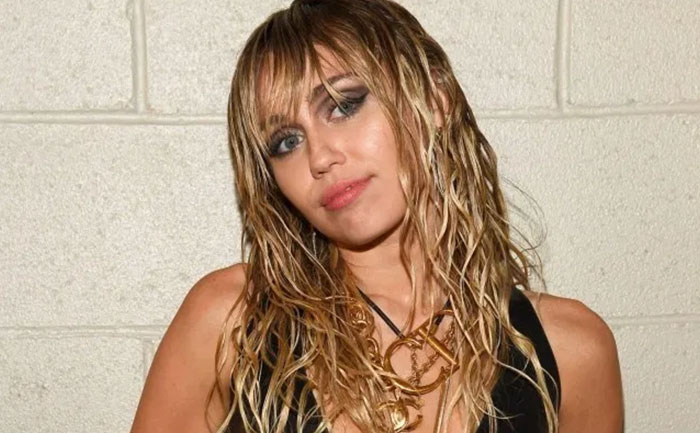 American singer, songwriter and actress Miley Cyrus has recently started an online talk show Bright Minded: Live keeping people entertained during self-quarantine. Miley Cyrus' talk show streams every Monday-Friday for the foreseeable future at 11:30 AM PST (2:30 PM EST) on Instagram.
Miley Cyrus's latest episode was graced by none other than her old friend and Justin Bieber's wife, Hailey Bieber. On the same show, Miley Cyrus left people shocked revealing her struggles with faith and how she gave up on her Church and dealt a hard time finding her own sexuality.
The Philanthropist made it clear that her own developing understanding of her sexuality, coupled with the church communities treatment of her friends who were gay, made her feel the need to leave.
"I was also brought up in the church in Tennessee at a time in the '90s, so it was a less accepting time with all that," she said.
"I had some gay friends in school. That is the reason why I left my church is that they weren't being accepted. They were being sent to conversion therapies. And I had a really hard time with that and I had a hard time with me finding my sexuality too," she added.
For the universe, Conversion is a discredited pseudoscientific practice aiming to change a person's sexual orientation to heterosexual. However, there's no reliable evidence that the process is effective, and 20 states and additional municipalities have banned the conversion therapy for minors.
'So, I think you now telling me that I'm allowed to redesign my relationship with God as an adult and make it how it feels most accepting to me would make me feel so less turned off by spirituality,' Miley added.
Cyrus came out as pansexual in the year 2015 and revealed in a 2016 interview with Variety that her upbringing in "a very religious Southern family" encumbered her development as a middle school girl figuring out her sexual identity and entering her first relationship with another girl.