Come to Italy: Cristiano Ronaldo urges Lionel Messi to take up a new challenge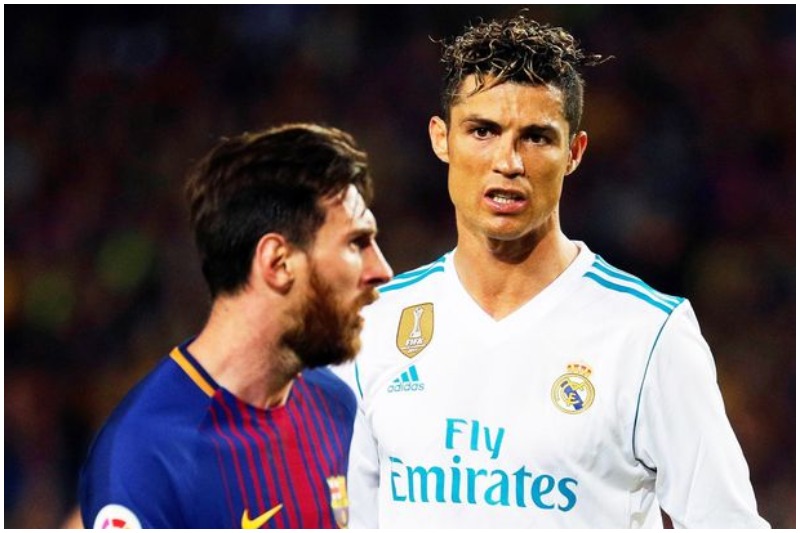 Portuguese star Cristiano Ronaldo has urged his long-time rival Lionel Messi to take up a new challenge by playing in any other league than the La Liga in Spain.
"I'd like him to come to Italy one day. I hope he accepts the challenge like me, but if he's happy there then I respect that," said the forward, in an interaction with the Italian press.
Both Messi and Ronaldo have won the coveted Ballon d'Or trophy a total of ten times (five times each) in the past decade–a streak only broken this year by Croatian footballer Luka Modric.
When asked when if he missed competing against Messi, Ronaldo said, "No, maybe it's him who misses me …
"I've played in England, Spain, Italy, Portugal and for my national team, while he's still in Spain.
"Maybe he needs me more… For me, life is a challenge, I like it and I like to make people happy.
"He's a fantastic player and a good guy, but I don't miss anything here. This is my new life and I'm happy.
"I left my comfort zone and took on this challenge here in Turin, everything has gone well, I've proven I'm still an incredible player," he added, urging the Argentine to take up a new challenge.
It was in this summer's transfer window that Ronaldo made a 100 million euros move to Juventus from Real Madrid. Having won three back-to-back Champions League titles at Madrid, he would now seek to repeat the same with Juventus.
He talked to three leading Italian dailies La Gazzetta dello Sport, Corriere dello Sport and Tuttosport, to mark his 150th day in Italy.
Commenting on why he chose Juventus, he said, ""I had different options. I won't say which but I had them. Juventus is a solid club. It has a long history."
"I knew the atmosphere in the stadium. I'd played several times in Italy. I like the city, the people and the club. I knew it could work.
"I couldn't be 100 percent sure I was joining the best club in the world. After nine years at Real Madrid it was difficult to compare.
"Now I'm 100 percent sure it was the right option," he added.
This season, the 33rd-year old has netted 11 goals which has taken his career tally to 584 goals. He had a terrific last season too and said that finishing second to Modric in the Ballon d'Or voting was disheartening, but only motivated him more.
Also read: Luka Modric wins 2018 Ballon d'Or to end the Lionel Messi and Cristiano Ronaldo era
Of course I'm disappointed, but life goes on and I will continue to work hard," he said.
"On the pitch I've done everything to win the Ballon d'Or, numbers do not lie, but I'm no less happy if I do not win, I have wonderful friends and a family, I play in one of the best clubs.
"Congratulations to Modric, who has earned the award, but next year we will meet again and I will do everything to win the prize again.
"Do you think I'm going home and crying?," he further added.
His club Juventus next play Young Boys in their final Champions League fixture in the group stage. They have already made it to the knockout rounds.
He also warned Juventus to not take the Champions League as an obsession.
The Champions League cannot be an obsession, you have to think about it calmly," he said.
"Yes we all want it but we have to get there step by step.
"Look at the game against Manchester United (2-1 defeat), if it had been a quarter-final we would have gone out. You need a little luck."
Image credit-Irishmirror