Congress is a hard core communal party: Prakash Javadekar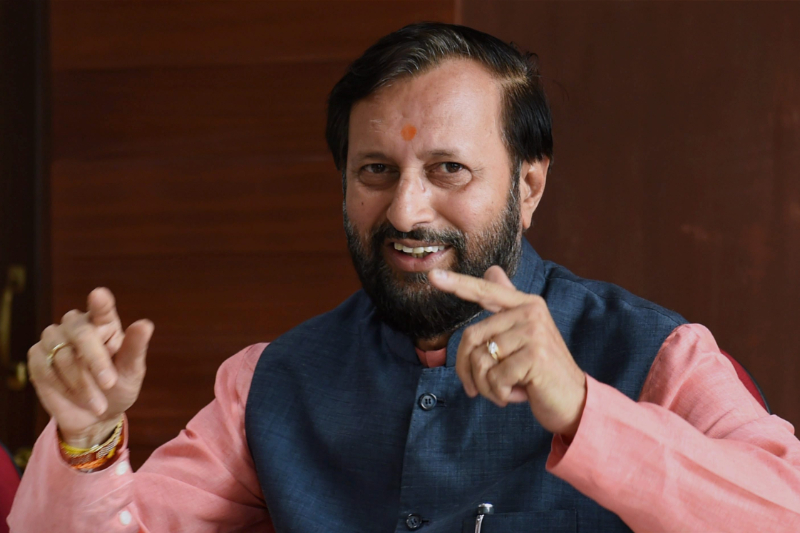 BJP's spokesperson and Union HRD Minister Prakash Javadekar has alleged Congress for being a hard core communal party.
Addressing a press conference in New Delhi, Union Minister Prakash Javadekar said that Congress is a 'pro-Muslim' party. Hitting back at Congress over party chief Rahul Gandhi's remark, that Congress is a party óf Muslims'. Javadekar said that Congress party specialises in double-standards and questioned if the party is only for 'Muslim men' and 'not for Muslim women'. "In an interview to,इंक़लाब, Congress' Minority Cell President Nadeem Javed has reiterated that Rahul Gandhi was right in saying "हाँ, हम मुसलमानों की पार्टी है." Mr Javed further says Rahul Gandhi is meeting Muslim अकलियत and very soon He will be presiding over a Muslim Convention," BJP spokesperson Sambit Patra had on Monday cited on Twitter.
1984 का नरसंहार हो, भागलपुर दंगे हो या शाहबानो केस जिसमें किस प्रकार से कांग्रेस पार्टी ने एक सांप्रदायिक सोच के आगे आत्मसमर्पण कर संविधान ही बदल डाला था। ये सब दर्शाता है कि कांग्रेस पार्टी एक घोर सांप्रदायिक पार्टी है : श्री @PrakashJavdekar pic.twitter.com/Pl2za2Eemi

— BJP (@BJP4India) July 16, 2018
Javadekar also said, "Congress' first claims that we are party for the Muslim and then themselves opposed the bill of triple talaq." He further added, "Whether it was 1984's mass murder or Bhagalpur riots, or the Shahbano case, Congress had knelt down before the communal forces of the country and eventually changed the constitution of the country to appease these forces, further proving the fact that Congress is a hard core communal party."
"Congress' politics of appeasing has caused a lot of damage to the country," he further added. These on going to-and-fro of comments by BJP and congress towards each other is simply creating an environment of chaos and turmoil amongst its ardent followers.