Karnataka Elections 2018 – Congress, JD-S MLA's leave for Bengaluru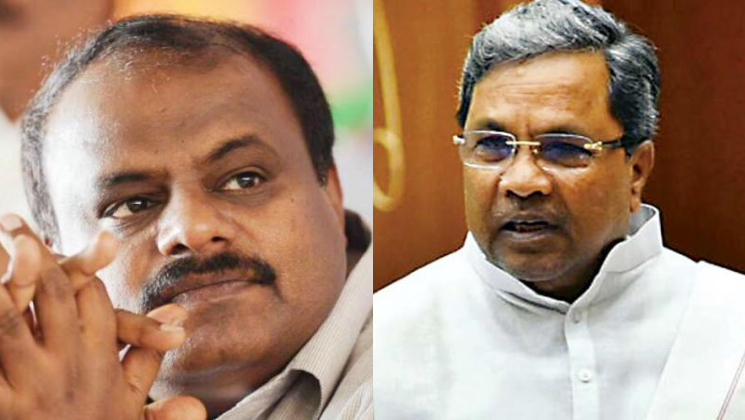 After camping here for the entire day, Karnataka MLAs belonging to the Congress and the Janata Dal-United (JD-S) left for Bengaluru late on Friday.
With the Supreme Court on Friday directing the new Bharatiya Janata Party (BJP) government in Karnataka to prove its majority on the floor of the Assembly on Saturday, the legislators of the two parties left for Bengaluru by road.
Over 115 MLAs of the two parties, along with their leaders, left in five luxury buses, accompanied by a large number of vehicles of Congress leaders of Telangana. Amid tight security, the long convoy left the two hotels after 10.30 p.m.
The MLAs arrived here early in the day after the night-long journey and checked in into the two star-hotels. They were shifted to Hyderabad to protect them from poaching by the BJP.
Hours after their arrival here, the Supreme Court directed Chief Minister B.S. Yeddyurappa to take the floor test at 4 p.m on Saturday.
On a day of fast-paced developments, former Karnataka Chief Ministers H.D. Kumaraswamy and Siddaramaiah flew to Hyderabad to hold crucial meetings to discuss the strategy to be adopted in the state Assembly on Saturday when the BJP government seeks a trust vote.
JD-S leader Kumaraswamy, Congress' Siddaramaiah and top leaders of the two parties attended the meeting at the Taj Krishna hotel, where Congress MLAs were camping. They also discussed the appointment of BJP legislator K.G. Bopaiah as pro-tem Speaker by the Governor.
Kumaraswamy joined the meeting a couple of hours after Siddaramaiah held a meeting with all 76 MLAs of the Congress party. The meeting of Congress legislature party unanimously elected Siddaramaiah as its leader.
Kumaraswamy, who has already staked claim to form the government with the support of the Congress, later drove to Novotel, where 36 MLAs of his party were camping.