'Everyone knows Gandhi Family but not Modi's father': Congress leader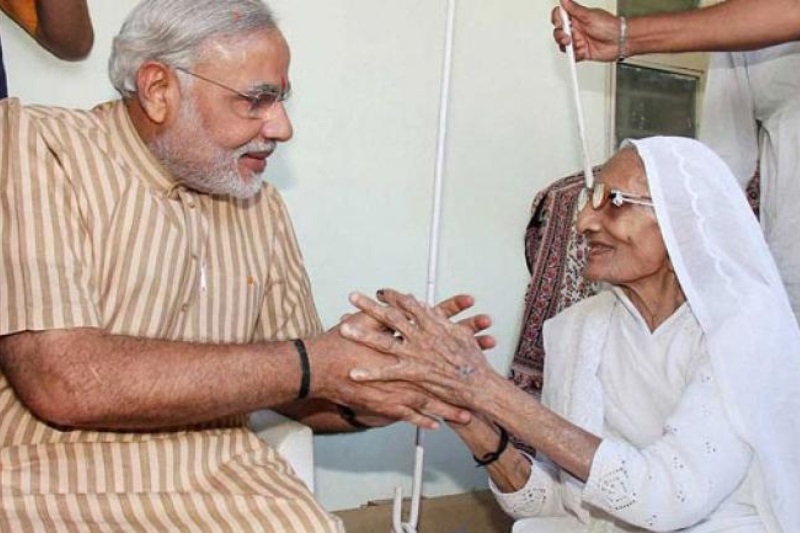 The political slugfest between the ruling Bharatiya Janata Party (BJP) and Congress party have reached a new low as both are not leaving any stone unturned to drag each other's kin into their electoral campaigns. It was started with the Raj Babbar's comment against Narendra Modi's mother.
Responding to Raj Babbar's comment, Narendra Modi said that Congress Party has started abusing his mother because they can not fight him.
Yet another video has surfaced on social media, which was also shared by BJP official Twitter handle. In the video, a senior Congress leader Vilasrao Muttemwar is seen addressing party workers. He can be heard saying that the entire world knows past generations of Rahul Gandhi but no one knows who's Modi's father was?
It is to be noted that, Vilasrao Muttemwar is said to be a former union minister. Meanwhile, the ruling BJP party called it shameless.
Shameful statement by Congress leader and former Central Minister Vilasrao Muttemwar. He says that the world knows past generations of Rahul Gandhi but no one knows who Modi's father was! pic.twitter.com/TwUhpdCBET

— BJP (@BJP4India) November 25, 2018

In the video clip, Vilasrao says, "Who knew him before he became the Prime Minister? Even today who knows his father's name? Everyone knows Rahul Gandhi's father's name, Rajiv Gandhi. Everyone knows Rajiv Gandhi's mother's name, Indira Gandhi. Everyone knows Indira Gandhi's father's name, Pandit Jawaharlal Nehru. And everyone knows Pandit Jawaharlal Nehru's father's name, Motilal Nehru. Everyone knows the family for five generations. But this Narendra Modi, nobody knows his father's name."
Prior to Vilasrao personal attack against PM Modi, Raj Babbar had brought in Modi's mother into the assembly election campaign saying that the rupee's falling value against the US dollar was the same as her age. Raj Babbar's remark triggered demands from the BJP for an apology from both Babbar as well as party president Rahul Gandhi.
Also read: Raj Babbar launches personal attack at PM Modi over falling rupee