Watch: Rohit Sharma drops catch of Aaron Finch to leave Krunal Pandya disappointed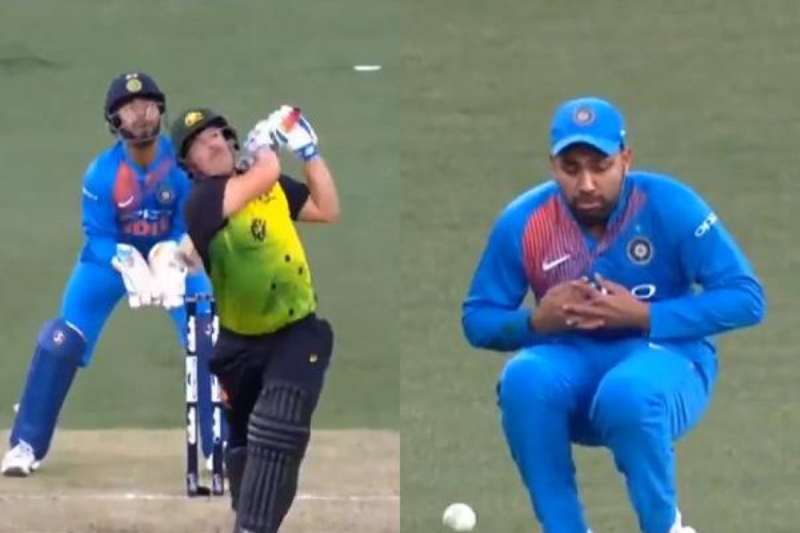 Rohit Sharma didn't quite have the best of times in the field for India in the third and final T20I against Australia in Sydney.
The Indian vice-captain dropped a catch of Aaron Finch off the bowling from a delivery bowled by off-spinner Krunal Pandya. Finch, in the eighth over tried to send the ball out of the park but only ended up skying it. Rohit, preparing himself to take the catch gathered underneath but eventually made a mess of it and dropped the catch much to the disappointment of Pandya.
But luckily for India as well as Rohit, chinaman bowler Kuldeep Yadav got rid of the Australian skipper when he was on 28 off 23 balls. Interestingly, it was Pandya, who took the catch to complete the dismissal.
Here is the video:
— Mr Gentleman (@183_264) November 25, 2018
The off-spinner nonetheless recorded his best figures in T20Is as he conceded 36 runs but scalped four wickets in the process.