Congress: PM Modi must apologise to country for demonetisation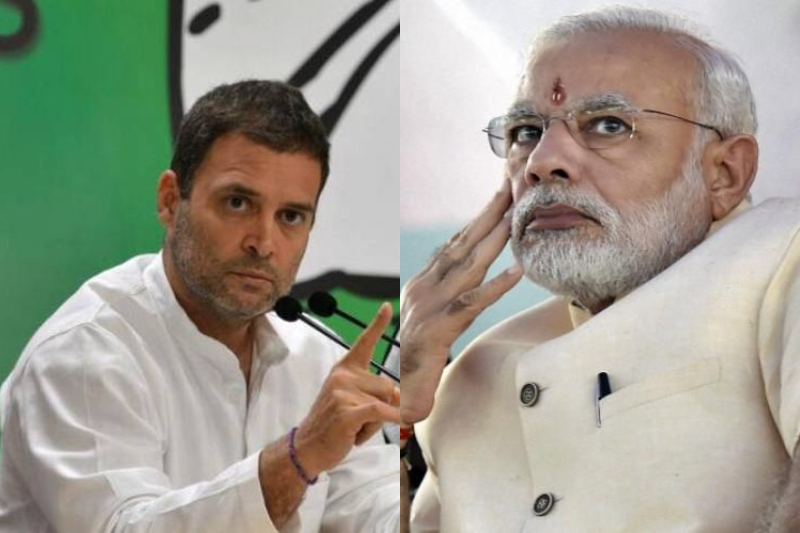 Rahul Gandhi-led Congress party has demanded an apology from Prime Minister Narendra Modi to the country on Thursday, the second anniversary of the demonetisation announcement.
While addressing a press conference in New Delhi, Congress spokesperson Manish Tewari on Tuesday declared that party supporters will hold protests across the country on November 8 to condemn PM Modi's demonetisation. "Congress president Rahul Gandhi and other senior leaders will participate in the rallies too," he added.
Manish Tewari also said that PM Modi should apologise to the country for unilaterally attempting a Tughlaqi experiment that ended up wrecking the economy and causing its people untold hardships. He further asserted that the exercise achieved little other than heighten the people's woes and pull down a rising economy.
"None of the objectives cited for taking almost Rs. 16.99 lakh crore out of circulation were achieved… today, there is more cash in circulation than there was on November 8, 2016. So, under these circumstances, we demand that the Prime Minister stand up and apologise to the people of this country for wrecking the Indian economy through this Tughlaqi decree," the Congress spokesperson said.
It is to be noted that PM Modi announced demonetisation during a televised speech delivered at 8:15 pm on November 8, 2016, scrapping existing Rs 500 and Rs 2,000 notes with immediate effect. He had asserted that the objective of the exercise was to curtail black money and reduce the part played by counterfeit currency in funding terrorism and other illegal activities.
Also Read: EX PM Manmohan Singh slams BJP over GST, demonetisation and lack of jobs