Congress sabotaging country's security, preparedness: Prakash Javadekar on Rafale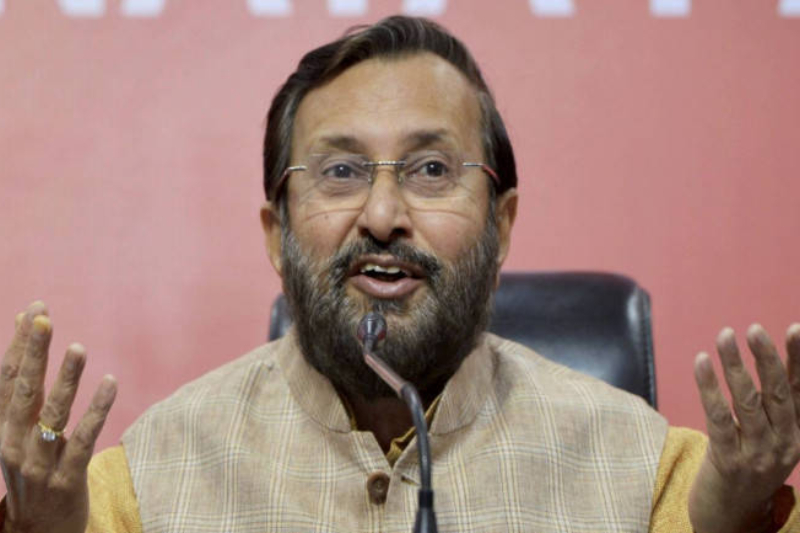 Day after Congress president came down heavily on the Centre following the Supreme Court order on the Rafale deal, Union Minister Prakash Javadekar said that Congress was trying to sabotage the country's security and preparedness by his conduct. He also blamed the Congress for demanding Joint Parliamentary committee meeting regarding the controversial Rafale issue.
"This is nothing but sabotage of our security preparedness. We have already said that Rahul Gandhi owes an apology to the nation, to the defence forces and Lok Sabha also," Javadekar was quoted as saying by news agency IANS on the sidelines of an event in Panaji, Goa.
"The Supreme Court has clearly exposed the falsehood of Congress and also gave a clean chit to the deal by saying that no further enquiry was needed. Still if the Congress persists with the issue, the only conclusion is that it wants to stop the deal which will weaken the security preparedness of the country," Javadekar further said.
The Union Minister also said that the Congress had been dilly-dallying on buying the fighter jets for seven years and was now trying to block National Democratic Alliance (NDA) government's efforts.
However, on Friday morning, following the Supreme Court's conclusion that there was no evidence of wrongdoing in the Rafale fighter jet deal, the Congress president said, "Will prove Prime Minister Narendra Modi helped his friend, Anil Ambani."
Rahul Gandhi also raised questions about the Supreme Court judgement referring to a CAG or Comptroller and Auditor General Report on the pricing of the 36 Rafale jets to be bought from France's Dassault. He had said, "Our basic question is how price of each aircraft has gone up to Rs 1,600 crore from Rs 526 crore."
"The basic foundation of the Supreme Court judgement is the CAG report. PAC chairman has not seen the CAG report. Yet the court has seen it. I am seriously not able to understand. You are laughing (to the media) but I don't understand," Rahul Gandhi had said.
ALSO READ: Rafale deal hearing: Supreme Court dismisses bunch of petitions demanding probe