Conor McGregor Defeats Donald Cerrone In 40-seconds To Make A Triumphant Return To UFC Octagon
McGregor: "I made history here tonight"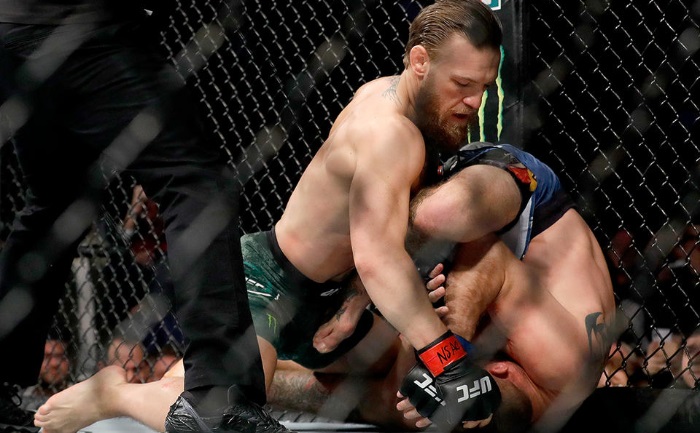 Conor McGregor returned to the UFC Octagon for the first time since his defeat at the hands of Khabib Nurmagomedov in October 2018. The Irish MMA superstar proved he hadn't lost a step when he defeated his opponent in a decidedly one-sided contest. Conor McGregor defeated his American opponent with a technical knockout victory in just 40 seconds.
"I made history here tonight," McGregor said. "I'm the first UFC fighter to secure knockouts in featherweight, lightweight and now welterweight. Etch my name in the history books one more time. For the Irish people. For my mom back home."
Conor McGregor is now 22-4 and was the first UFC fighter to hold two champions belts simultaneously. However, he had not won in UFC since defeating Eddie Alvarez in a lightweight championship fight in 2016. He lost to boxing legend Floyd Mayweather in a cross-combat match in 2017 as well as Khabib Nurmagomedov next. This was followed by what can only be called a turbulent period in McGregor's life. He pleaded guilty in a violent altercation with a man in a bar and was also arrested for smashing a fan's cell phone.
However, the athlete made a smashing comeback with British heavyweight Tyson Fury and New England Patriots' Tom Brady in attendance. Cerrone, who is an experienced veteran with the most knockout in UFC (20), said he was blindsided by Conor McGregor's performance. "He destroyed me. 100 percent I've never seen anything like it. I got my ass whipped early."
Conor McGregor Wants To Face Nurmagomedov
McGregor has also expressed interest in getting a rematch with Nurmagomedov. UFC boss Dana White commented on the Irish MMA star's performance, saying, "He looked fast, he hit hard, he had a game plan and he finished a real tough kid who came to win,"
White also said that the next obvious fight for Conor McGregor would be a rematch with the Nurmagomedov who is currently 28-0.
ALSO READ: Conor McGregor Calls Opponent Khabib 'Coward' On UFC Return