Coronavirus Outbreak: 29 confirmed positive cases in India
Coronavirus outbreak: Government confirms 29th positive case in India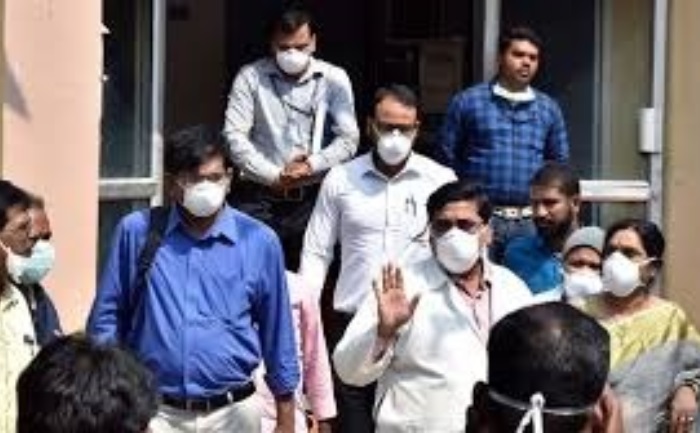 India on Wednesday reported 23 new cases of Covid-19, including 15 Italian tourists and a man in Gurgaon, even as the government decided to screen all passengers entering the country from abroad for the deadly virus. Yes, a
A total of 29 people have tested positive for the novel coronavirus in India.
The sudden spike in the Covid-19 cases was reported after a Paytm employee in Gurgaon was found to be infected with the virus. A 26-year-old Paytm employee, a resident of Pankha Road in Janakpuri, became the second Delhi resident of Pankha Road in Janakpuri, became the second Delhi resident to test positive. Paytm has shut its offices in Gurgaon and Noida for a couple of days to be sanitized.
Paytm spokesperson said, "One of our colleagues based out of Gurgaon office who recently returned from Italy post a vacation has sadly been tested positive for Coronavirus. He is receiving appropriate treatment and we are extending complete support to his family. As a precautionary measure, we have suggested his team members to get health tests done immediately. We have also advised all our colleagues to work from home for a couple of days while we get our offices sanitized. However, there will not be any impact on our daily operations and Paytm services will continue as usual."
Authorities have announced setting up of isolation wards in hospitals and are also tracking people who came in contact with the infected.
Coronavirus has claimed the lives of over 3,000 people and infected more than 93,000 others across the world. The deadly virus, that first originated in China's Wuhan, has spread to over 80 countries so far.
Also Read: IPL To Remain Unaffected By Coronavirus, Tournament Will Start On Schedule