KGF: Chapter 2: Yash starrer makers to tone down bloodshed scenes for THIS reason?
Here's why makers of Yash starrer KGF 2 to reduce violence and bloodshed scenes in the film.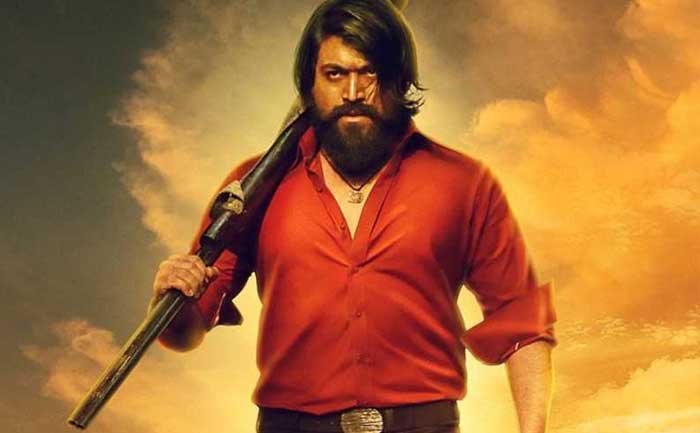 KGF: Chapter 2 is undoubtedly one of the most anticipated movies of 2020. Ever since the first Chapter of KGF released in 2018, there are millions of people have been eagerly waiting to watch KGF 2. We have earlier informed you about the deadly fight between Kannada superstar Yash and Bollywood actor Sanjay Dutt, which will be the climax of the film.
As per the latest report, the makers of KGF 2 have decided to make KGF Chapter 2 action sequences less forceful, severe and offensive.
Yes, a source was quoted as saying to Bollywood Hungama, "Yash wants to ensure his younger fans have access to KGF Chapter 2. Let's not forget, his fan-base is at its most dense in the pre-teenage bracket. The violence will, therefore, be toned down although the theme is dark and sinister."
The only reason to tone down action sequences and bloodshed scenes in KGF 2 is to make the film children friendly.
Also Read | When Sanjay Dutt's Sisters Warned Him Not To Take Aishwarya Rai's Phone Number
In the film, Sanjay Dutta is playing the role of antagonist Adheera. The movie has Yash playing an ambitious man Rocky Bhai, Sanjay Dutt will be seen as the person who builds the illegal mining empire in KGF. The first look of Sanjay Dutt and Yash from KGF 2 have raised the expectation bar to a new high
As per the previous reports, the KGF Chapter 2 climax scene will be a high octane sequence featuring Yash and Sanjay Dutt. Both the actors will be flaunting their six-pack abs for this intense fight sequence, which will be the highlight of the film.
Yash and Sanjay Dutt's will be fighting shirtless for the epic climax.  Apparently, it has been choreographed by an internationally-acclaimed stunt director.
Directed by Prashanth Neel and produced by Vijay Kiragandur the movie is scheduled to hit the screens in 2020, however, the makers have not revealed its official release date yet.