COVID-19: Coronavirus cases cross 23000 in India; toll crosses 700
Coronavirus Pandemic: India's case count hits 23,000-mark; toll crosses 700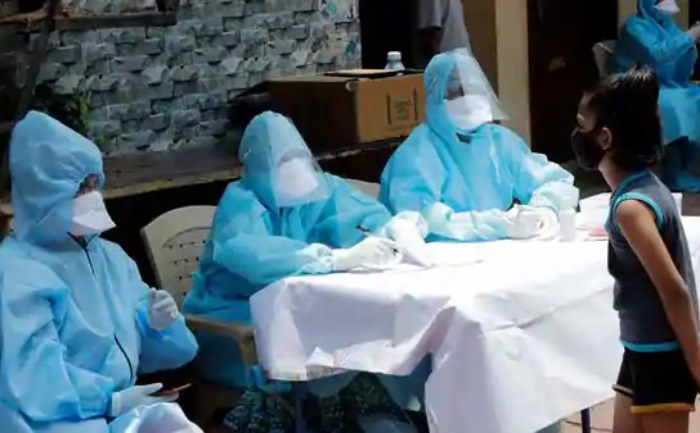 The total number of coronavirus cases in India moved higher to 23,077, with 1,684 fresh Covid-19 infections reported in the past 24 hours says Health Ministry. The death toll from COVID-19 has risen to 718 as 37 casualties were reported in 24 hours. 4,748 people, who were infected with Covid-19, have been discharged or cured of the virus.
The Covid-19 situation continues to be grim in Maharashtra that has recorded 778 new cases. The number of Covid-19 patients jumped from 5,649 to 6,430 today. 14 deaths and a 778 new cases were recorded on Thursday, health officials said. With these, the state's total fatalities shot up from 269 on Wednesday to 283. Mumbai recorded 6 death taking the total toll to 167. The number of Covid-19 positive patients in the city shot up from 3,683 to 4,205 today.
The first human trial in Europe of a coronavirus vaccine has begun in Oxford, United Kingdom. Two volunteers were injected, the first of more than 800 people recruited for the study, the BBC reported. US President Donald Trump while addressing the daily White House coronavirus briefing said "we are very close to a vaccine", after noting vaccine trials taking place in the US, Germany, the United Kingdom, and China.
President Donald Trump also said that coronavirus has a less chance of surviving in a warm and humid environment as opposed to cold and dry weather where it stays put.
Across the world, the total number of coronavirus cases has crossed 27 lakh, according to the latest figures from Johns Hopkins University. The death toll has gone above 1.9 lakh. The United Staes has topped the world's largest number of coronavirus cases at over 8.68 lakh. The country has reported close to 50,000 deaths.
Also Read: COVID-19: Akshay Kumar announces tribute song Teri Mitti dedicated to doctors