COVID-19: Maharashtra coronavirus tally crosses 4,000-mark
Maharashtra Covid-19 tally crosses 4,000-mark after 552 new cases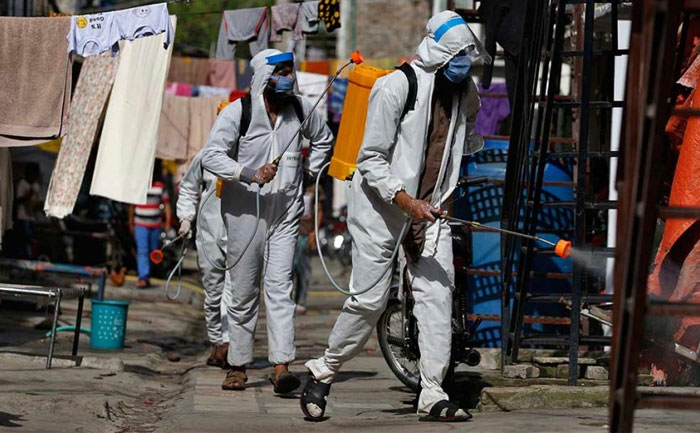 Maharashtra crossed the 4,000 mark on Sunday as the state saw the highest single-day surge. With 552 new cases, the tally in the state stood at 4,200. Maharashtra became the first state in the country to cross the 4,000-mark. The time taken by the state to jump from 3000 to reach 4000 was only three days. Mumbai's count has reached 2,724 with 456 fresh cases being registered.
The death toll in Covid-19 patients has now gone up to 223 in the state. The Public Health Department said there were 12 Covid-19-related deaths in the state today. Of these 12 deaths, six deaths were recorded in Mumbai, four in Malegaon, one in Solapur Municipal Corporation and one in Jamkhed – Ahmednagar.
As per the guidance from the Government of India, a cluster containment action plan is being implemented in places where clusters of patients have been found in the state. There are 368 active containment zones in the state currently. Health minister Rajesh Tope said that 75,000 rapid testing kits will be received by the state and tests in red zones will be initiated soon.
To date, 507 patients have been discharged after full recovery. Currently, 87,254 people are in-home quarantine and 6,743 people are in institutional quarantine, the state said.
As per the health ministry, India's coronavirus cases have climbed to 17,265 by Monday. These include 543 deaths, 14,175 active cases and 2,546 patients who have been cured /discharged.
Selective relaxation in nationwide lockdown measures from today. The hotels in Kerala, highway dhabas in Haryana, tea gardens in West Bengal and mining in Jharkhand will be some of the establishments that will open for business from today. State governments are expecting 10 to 25% of industries to restart operations.
Also Read: COVID-19: CM Uddhav Thackeray says movement in green and orange zones may be allowed