Coronavirus Kills Over 1,000 In China, as president visits hospital
Coronavirus Kills Over 1,000 In China. Xi, In Face Mask, Visits Hospital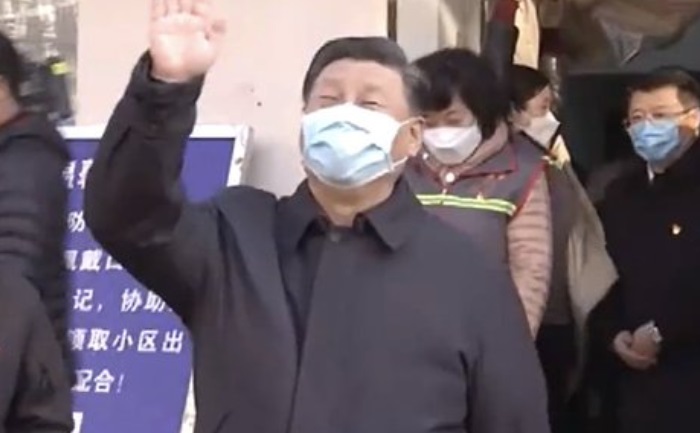 China is reeling under the effects of the deadly coronavirus as the number of fatalities are on an increase. The virus has killed more than 1000 in China after hard-hit Hubei province reported 103 new deaths. Hubei's health commission has also confirmed another 2,097 new cases in the central province, where the outbreak emerged in December.
At present, there are more than 42,200 confirmed cases across China. The Chineses President Xi Jinping called for more "decisive" measures to tackle the outbreak in a rare visit to a frontline hospital. He also paid a visit to the medical workers and patients affected at a hospital in Beijing.
#XiJinping dons the mask and gets his temperature checked on the #CCTV news tonight. He's in #Beijing, not the epicentre #Wuhan, but this is the first time he's been publicly seen at a hospital since the #outbreak. pic.twitter.com/lOj4VxWPCV

— Jeremy Song (@tezuma75) February 10, 2020
Xi donned a face mask and had his temperature checked while visiting medical workers and patients affected by the deadly coronavirus that has killed at least 1,011 people.
An advance team for a World Health Organization-led international expert mission on the virus arrived in China late Monday, headed by Bruce Aylward. He oversaw the organization's 2014-2016 response to the Ebola epidemic in West Africa.
The new virus is believed to have emerged last year in a market that sells wild animals in Hubei's capital Wuhan, the city at the center of the outbreak.
Britain on Monday recorded a doubling of cases to eight, and the government warned the outbreak of novel coronavirus was a "serious and imminent threat."
Aboard the quarantined Diamond Princess cruise ship moored off Japan, another 65 people were diagnosed with novel coronavirus, the health ministry said, bringing the total number of known infections on the ship to 135.
Also Read: Coronavirus kills 'hero' Chinese doctor who sounded alarm