Coronavirus kills 'hero' Chinese doctor who sounded alarm
Chinese Doctor Li Wenliang who helped sound alarm on Coronavirus dies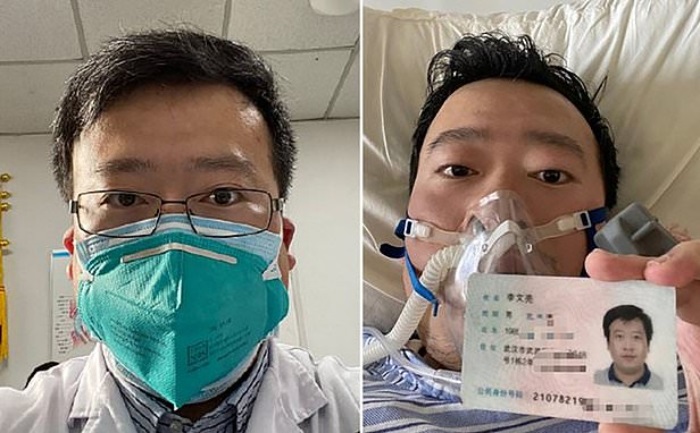 Li Wenliang, a medical doctor who had first raised concern over the novel coronavirus has succumbed to it. He was and one of the first eight people to warn the public about the virus. Li has died late last night due to the infection. The official account of Wuhan Central Hospital posted on Weibo that Li's death was confirmed six hours after his heartbeat allegedly stopped.
They shared, "Ophthalmologist Li Wenliang of our hospital, who was unfortunately infected during the fight against the pneumonia epidemic from the novel coronavirus, died at 2:58 a.m. on February 7, 2020, despite all-out efforts to save him. We deeply regret and mourn this."
His death has sparked a level of collective anger and grief unseen on Chinese social media. His death quickly became the most-talked topic on WeChat and Weibo, China's two-biggest social media platforms, attracting millions of posts and searches. The topic "Li Wenliang" and "Wuhan Government Still Owes Dr. Li an Apology" were trending on Weibo.
Li had raised the alarm about the virus that ultimately took his life. In December, he posted in his medical school alumni group on the Chinese messaging app WeChat that seven patients from a local seafood market had been diagnosed with a SARS-like illness and were quarantined in his hospital in Wuhan. Soon after he posted the message, Li was accused of rumor-mongering by the Wuhan police. He later contracted the virus himself. Li was hospitalized on January 12 and tested positive for the coronavirus on February 1.
The Coronavirus has so far has killed at least 636 people and infected 31,161 others.
Also Read: Coronavirus update: Hong Kong reports city's first death as China cases pass 20,000