Coronavirus Mumbai: How the island city is combating COVID-19
COVID-19 Mumbai: Here is all you need to know about your locked down island city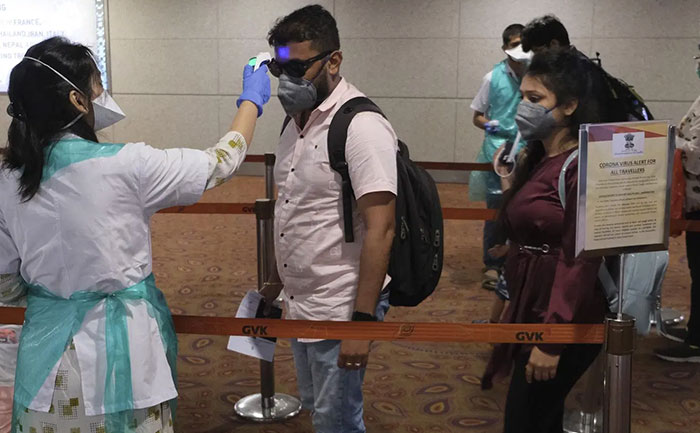 Mumbai the Financial capital of India is also bracing itself for the impact of COVID-19. On March 11, the island city had recorded its first two cases but at present, there are more than 14 cases. The cases are rising with each passing day. The Brihanmumbai Municipal Corporation (BMC) the civic authority of one of the world's most densely populated cities is taking steps to curb the spread.
Here are some of the steps taken by the BMC to tackle the new COVID-19 virus:
1. Mumbai has one testing center at BMC's Kasturba Gandhi Hospital. The civic body is now setting up an additional laboratory at KEM Hospital in Parel for Covid-19 testing.
2. The testing facilities at Kasturba Gandhi Laboratory is raised from 100 per day to 340.
3. KEM Hospital will also conduct 250 tests per day.
4. Isolation beds in Kasturba is being raised from 80 to 125.
5. The Seven Hills hospital close to the International airport currently has 500 beds; 500 more beds will soon be added. All asymptomatic passengers from the airport would be sent to this hospital for quarantine.
6. 24 doctors are working in three shifts throughout the day to screen passengers.
7. BMC is also in talks with hotels located near the airport to activate more quarantine facilities for incoming travellers.
8. Mirage Hotel Miraj 20 rooms; ITC Maratha 100 rooms; PWD Guest House at Andheri 70 rooms; Niranta Airport Transit Hotel 50 rooms. These rooms will be used for counseling passengers from high-risk countries and also for quarantining non-symptomatic passengers.
9. BMC workers are also spraying at a residential complex at Bhandup also in the slums of Dharavi.
10. They have also started sanitizing the roads along with the slum area to curb the spread.
COVID-19 Stage 3:
Even as the nation is under lockdown for 21 days, the total number of Coronavirus positive (Covid-19) cases in India has gone up to 873. India is now gearing for the third phase of the new coronavirus. Stage 3 refers to community transmission. In Stage 3, an epidemic spreads fast, as it gets difficult to trace the original source of transmission.
The next five to 10 days would be crucial to control the epidemic as those who are asymptomatic may start showing symptoms. Experts have asked people not to venture out of their homes unless necessary. They have also asked not to believe in rumours.
Over 170 countries across the world are under the clutch of the deadly Coronavirus. The death toll has crossed over 21,000. More than 471,518 cases have been reported.
Also Read: Coronavirus: India readies for Stage 3 as Covid-19 cases cross 800