Coronavirus vaccine to cost under Rs 1,000 per dose says Adar Poonawala
Coronavirus Vaccine Likely By December, To Cost Under Rs 1000 Per Shot says Adar Poonawala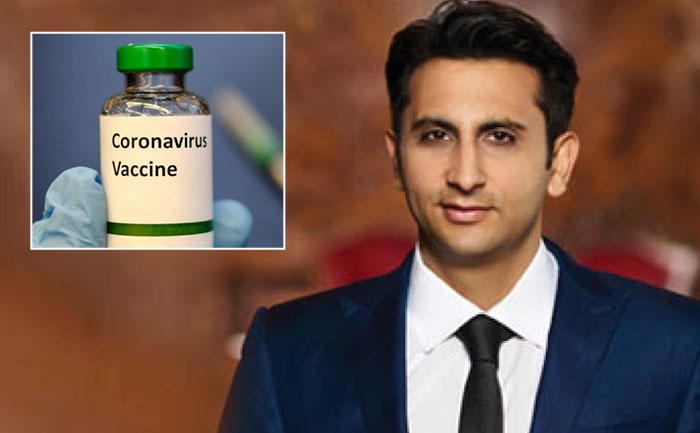 Serum Institute of India has partnered with Oxford University and AstraZeneca for the coronavirus vaccine. Oxford-AstraZeneca's COVID-19 vaccine has shown positive results in the initial trials. Now Serum Institute, headed by Adar Poonawalla is all set to conduct trials for the vaccine in India. They will also begin production of the doses.
In an interview with New Indian Express, Mr. Poonawala says 50 percent of the vaccine doses that will be manufactured by his firm will be supplied to India. The rest will be given to other countries. If the trials and results go as planned, Serum Institute of India would be able to produce a few million doses of the vaccine by November-December. They will produce around 300-400 million doses by the first quarter of 2021 for mass usage.
He further added, "The vaccine will be made affordable by keeping the cost under Rs 1,000. Our aim is to provide an efficacious and affordable vaccine. We are certain that it will be procured and distributed by governments without charge."
As per the PTI report, The vaccine is yet to complete the final trial but the company has already produced around 2-3 million doses of the vaccine for testing the processes. These will not be available for human use. The company will manufacture up to 70 million doses of the vaccine per month up to October. By December they plan to take it up to 100 million.
Reportedly Oxford's AZD122 to be called Covishield in India. More than 5,000 people have enrolled themselves for clinical trials of the Oxford vaccine to be conducted in India by SII.
Also Read: COVID-19 India: Spike of 37,724 new cases, Nation's tally reaches 11,92,915