Friends: Courteney Cox recalls going through a miscarriage during Rachel's birth sequence
Throwback when Courteney Cox shared that she was going through multiple miscarriages while shooting for Friends.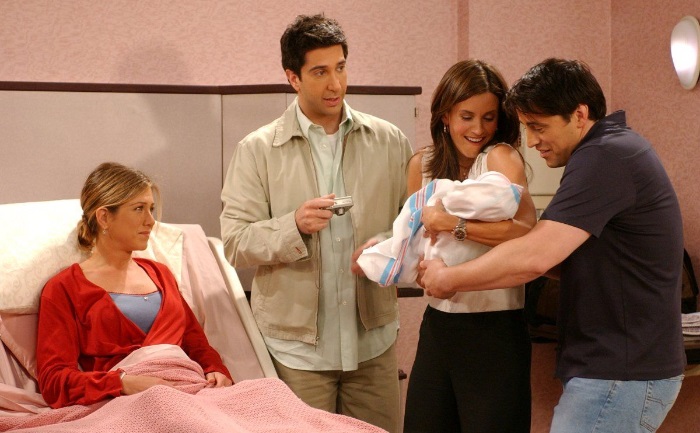 Courteney Cox who played the role of Monica Geller in the hit sitcom, Friends recalls going through a tough phase while shooting for Rachel Green's birth scenes particularly. The actress could relate to her sitcom character where her part dealt with difficulty in starting a family.
Now, we've come across an earlier interview, in which the actress opened up about going through a bumpy time in her personal life, Cox told NBC, "That was hard."
In yet another interview, she quoted to Geo TV, "Sometimes, like I remember one time I just had a miscarriage, and Rachel was giving birth. It was like that same time. Oh my God, it was terrible having to be funny."
Courteney also spoke on how she went through seven miscarriages before she had her daughter, Coco, after two rounds of IVF, in 2004, she was pregnant during the show's last season, "I had a lot of miscarriages, and I don't think that's something that people shouldn't talk about, because … it was unfortunate but it happens, I just think it's important to get things out there so people can realize they're not alone, she said told Busy Philips on her talk show.
Earlier this year, the six members (Jennifer Aniston, Courteney Cox, Lisa Kudrow, Matt LeBlanc, Matthew Perry, and David Schwimmer) announced their reunion on their respective Instagram handle with a picture of the iconic photo from their 1985 Rolling Stone cover. They will be shooting for a special on the streaming platform HBO Max.
The Friends reunion was supposed to premiere in May. However, production has since been caught up in the coronavirus shutdown, and there is now no known air date.