New Official PS VR Trailer For Covert Released
White Elk is also the studio behind Eclipse: Edge of Light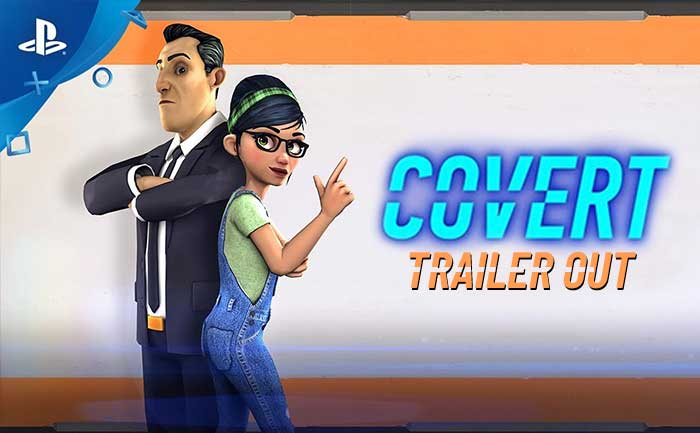 Covert now has a new PS VR trailer that was released today. While Covert was already available on Oculus GO, White Elk is now ready to bring the game to the Oculus Quest. It will be interesting to see the kind of upgrades the game gets while trading up in platforms.
Covert is a cooperative heist game where players will need to team up and work together to pull off the heist of the century. Players get recruited by a mysterious client to take on some high-profile heists with your partner in crime. Players will get to use their wits as well as some cool gadgets like the zipline and hack to get past the heavily guarded facilities as they masquerade the role of a Hacker or a Thief in Covert. Hackers can also breach through security systems to play as hacker on mobile devices.
Covert is a White Elk presentation and the studio is now working with Oculus Studios to bring Covert on the VR platform. White Elk has previously worked on the groundbreaking title Eclipse: Edge of Light. The game won three mobile VR game of the year awards in 2017. The Los Angeles based studio has been founded by industry veterans and former members of the God of War team.
VR Gaming has really come up in the past few years. The platform has gained popularity due to its ability to provide players with immersive, first-person perspective of the games. Players get to experience the game environment on a much more intimate basis through the help of VR devices and accessories such as VR headsets, sensor-equipped gloves, hand controllers and more.
ALSO READ: Valve Bringing Its Index VR Headset To More Countries