COVID-19: 10 More Cases of Delta Plus Take Total In Maharashtra To 76
Maharashtra: 10 New Cases Of Delta Plus Variant Of COVID-19 Takes Tally In The State To 76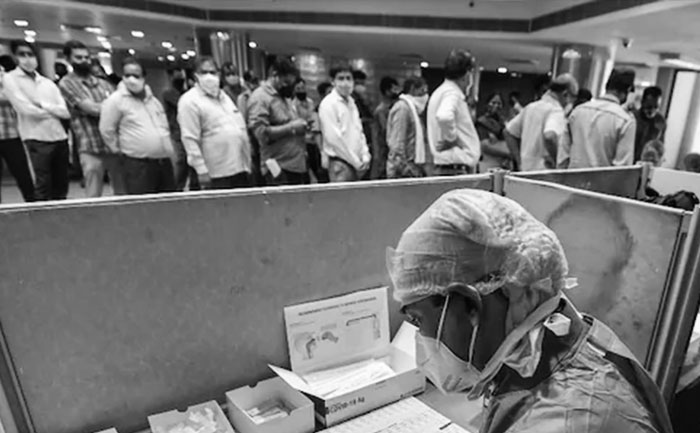 The number of Delta Plus variants of COVID-19 cases is on the rise in Maharashtra. As many as 10 new cases have been detected in the state. Six of them are from Kolhapur, three are detected in Ratnagiri and one in Sindhudurg. This takes the total tally in Maharashtra to 76.
The state's public health department said all 10 recovered from COVID-19 recently. Of the 76 detected in the state, only 10 were fully vaccinated. Whereas 12 had received the first dose. Two of those vaccinated were given Covaxin and the rest took Covishield.
As reported by sources to Indian Express, A total of 39 persons infected with Delta Plus variant are between 19 and 45 years of age, while 19 persons are in the 46-60 age group. As many as nine persons are above 60 years of age. "At least 37 persons had mild symptoms," Dr Pradeep Awate, state surveillance officer.
Maharashtra has intensified genomic surveillance to track the variant, As many as 10,000 samples have been tested by the CSIR-Institute of Genomics and Integrative Biology. The state has also increased vaccination drive. Maharashtra had administered 6.08 lakh doses of the Covid-19 vaccine to its residents by Monday evening. This raised the total tally of vaccinated people to 5 crores.
The total number of deaths due to the Delta Plus variant of coronavirus has climbed to five. Among them, two deaths were confirmed in Ratnagiri and one each in Mumbai, Beed and Raigad.
Maharashtra's Chief Minister Uddhav Thackeray has warned the people if the coronavirus cases spike again, the state government will impose a strict lockdown in the state once again.
Also Read: Maharashtra CM Uddhav Thackeray to address the state today at 8 PM