COVID-19 Vaccination: 26 Vaccination Centres In Mumbai Out Of Doses
Maharashtra claims 26 centres closed as Oppn-ruled states raise alarm over vaccine shortage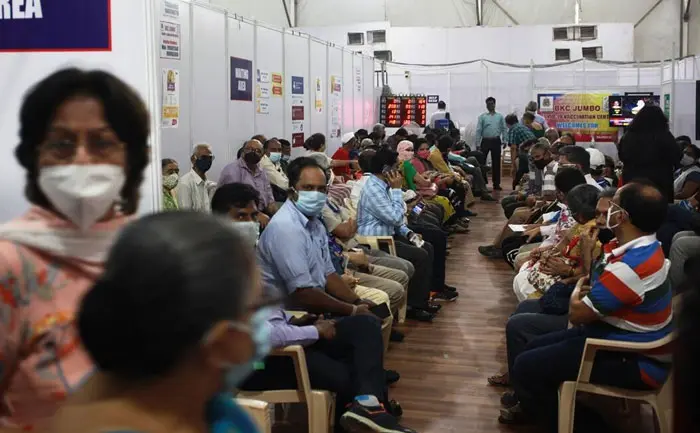 India is hit by the second wave of coronavirus infections. Maharashtra once again happens to be the worst-hit state. to combat the pandemic states have started vaccination drive. But as per the latest reports, the state is facing a shortage of vaccines doses.
Uddhav Thackeray-led Maha Vikas Aghadi government in Maharashtra on Thursday claimed that 26 inoculation centres in Mumbai have been closed due to a shortage of coronavirus vaccine doses. Vaccine stocks at another 20 centres are expected to dry up by Thursday.
Maharashtra Health Minister Rajesh Tope had said the Maharashtra government's stock of doses of Covid-19 vaccines will last for only three more days.
"Fourteen lakh doses are available with us now which would last three days. We need 40 lakh vaccine doses every week. We can then administer 6 lakh doses every day in a week. The doses we are getting are not enough," Rajesh Tope had said.
On Wednesday, Health Minister Dr Harsh Vardhan had slammed states for making "irresponsible" statements on coronavirus pandemic. He had also dismissed the claims of vaccine shortage, calling them "utterly baseless".
He also mentioned that only 73 per cent of registered frontline workers and 25 per cent of senior citizens have received the first dose in Maharashtra.
"Allegations of vaccine shortage utterly baseless. Throughout last year as Union Health Minister, I've been witness to misgovernance and casual approach of Maharashtra Government in battling the virus. Their lackadaisical attitude singularly bogged down the country's efforts to fight the virus," Dr Harsh Vardhan had said.
Also Read: COVID-19 Pandemic: Class 9 and 11 students to be promoted by Maharashtra government