Maharashtra: Traders Give Govt 48 Hours Ultimatum To Withdraw Shutdown
Maharashtra: Traders body gives CM Uddhav Thackeray ultimatum to withdraw shutdown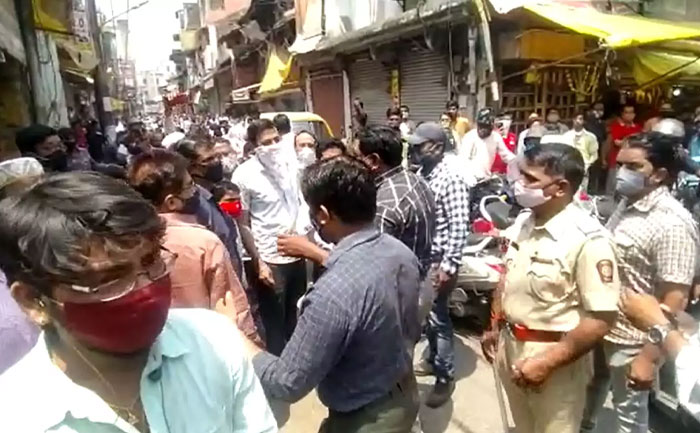 Maharashtra has imposed a near lockdown in the state. The State Government has asked all non-essential shops, markets, and malls to remain shut till the 30th of April. The Governments has taken this step to curb the rising cases of COVID-19 in the state. But it has been met with resistance from the trader's body. They have given a 48 hours ultimatum to the state government to withdraw the shutdown orders.
The Federations of Associations of Maharashtra (FAM), has given Chief Minister Uddhav Thackeray a 24-hour ultimatum to open up non-essential shops in the state.
FAM has decided that if the CM doesn't heed their 24-hour ultimatum, then the traders will come to their shops with black bands and masks. They will hold a protest on Thursday afternoon as a warning to the government machinery.
"Traders have to pay salaries, taxes, GST, rent, where will the money come from? We will intensify our protest if the government doesn't pay heed to our protest," Jitendra Shah, Vice President FAM added.
The trader body has said that if the Thursday protest fails to yield results, they will initiate a non-cooperation movement, wherein shops may be kept open in defiance and traders may refuse to pay taxes.
MNS chief Raj Thackeray during a press conference said that he has recommended reduced hours or a 2-3 days a week schedule for such non-essential shops. He further added that the small shop owners will not be able to face further losses.
Also Read: Mumbai: BMC Issues SOPs For Housing Societies Amid COVID-19 Surge