Covid-19: ICMR Approves 'Saline Gargle' RT-PCR Self Test
New saline gargle RT-PCR Covid test launched: Self-test, result in 3 hours | All you need to know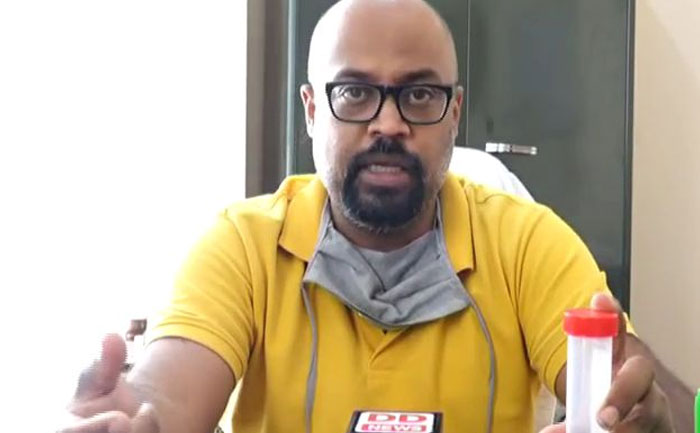 The Council of Scientific and Industrial Research has come up with a do-it-yourself version of the RT-PCR test with results available in three hours. There is no swab involved in the process. The new 'saline gargle RT-PCR method' promises to make testing simpler and cheaper. The feat was achieved by Scientists at the Nagpur-based National Environmental Engineering Research Institute under the Council of Scientific and Industrial Research.
📍Saline Gargle RT-PCR Method

➡️Innovative Patient-Friendly Saline Gargle RT-PCR Testing Method, developed by NEERI Nagpur

☑️Saline Gargle, No Swab, Simple, Fast, Economical

☑️Get Result within 3 Hours, Suitable for Rural and Tribal Areas

1/3 pic.twitter.com/IxwpYTJtoI

— #IndiaFightsCorona (@COVIDNewsByMIB) May 28, 2021
Praising the new technique Union health minister Dr Harsh Vardhan said that, "This is a remarkable innovation. It will increase the ease and the speed of Covid-19 testing in the country. The swab-free, non-invasive testing mechanism could also prove to be a game-changer."
Here is all you need to know about this new test:
1. The test has been developed by the scientists of Nagpur's National Environment Engineering Research Institute.
2. It will be helpful in rural and tribal areas. The Nagpur Municipal Corporation has given a go-ahead to this test.
3. The test kit comes with a tube containing saline. One has to put that liquid in the mouth and gargle for 15 seconds. Then one has to spit the liquid in the tube and send it for testing.
4. When the sample comes to the lab, it is mixed with a buffer, developed by NEERI scientists, and kept for 30 minutes at room temperature. Then the liquid is heated up at 98 degrees for six minutes to extract RNA for the RT-PCR test.
5. The result can be given in three hours.
6. This testing technique will be shared with other testing labs in the country said Dr Khairnar.
Also Read: DRDO Sets Price Of Anti COVID19 Drug 2-DG At Rs 990 Per Sachet