COVID-19 Pandemic: India becomes fourth worst coronavirus-hit country
Surpassing UK, India now the fourth worst coronavirus-hit country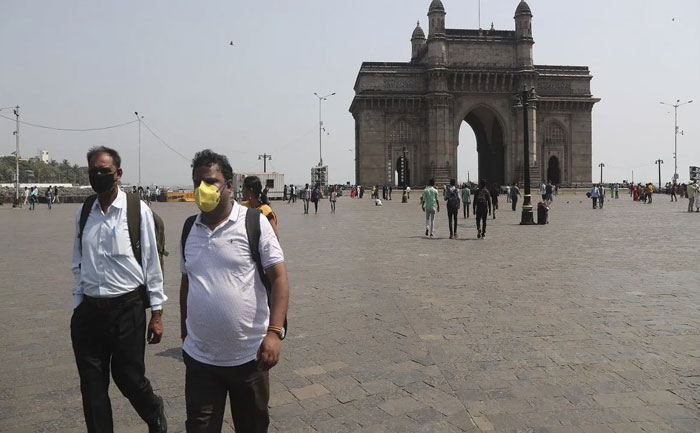 India is now the fourth worst affected nation in the world. The country on Thursday went past the United Kingdom in the number of coronavirus cases. As per the Union Health Ministry, India has been recording over 9,500 cases every day for the past seven days.
Today, the country recorded over 10,000 cases of coronavirus. Its one-day casualty figure too has crossed the 300-mark for the first time on Thursday. India is now at the fourth spot, only behind the US (20,76,495 cases), Brazil (7,87,489), and Russia (5,02,436), as per Worldometer figures.
According to Joint Secretary Lav Agarwal, "Our COVID-19 fatality rate of 2.82 percent is amongst the lowest in the world, compared to a global fatality rate of 6.13 percent. We have been able to achieve this due to timely identification of cases and proper clinical management."
The number of recoveries in the country remained more than the active cases for the second consecutive day. The number of active cases stands at 1,37,448 till Thursday at 8am, while 1,41,028 people have recovered.
The numbers of infections have been low in the nation due to the Two and a half months of nationwide lockdown. But as soon as the restrictions were eased in recent weeks, cases have shot up. Now the in many high risk places the government is enforcing a lockdown once again to curb the spread.
The highest number of confirmed cases in the country are from Maharashtra at 94,041 followed by Tamil Nadu at 36,841, Delhi at 32,810, Gujarat at 21,521, Uttar Pradesh at 11,610, Rajasthan at 11,600 and Madhya Pradesh at 10,049, according to the health ministry's data.
Also Read: COVID-19: Maharashtra CM Uddhav Thackeray warns rule-breakers of another lockdown