Coronavirus India: Confirmed COVID-19 cases in India at 15,707
Coronavirus Pandemic: Confirmed COVID-19 cases in India at 15,707; death toll crosses 500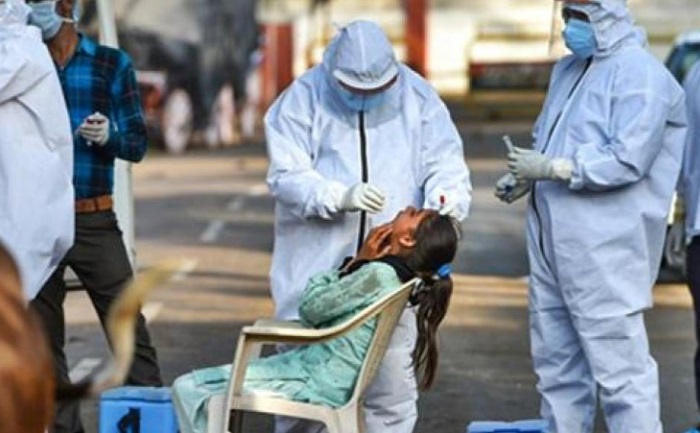 The novel coronavirus, or COVID-19, pandemic has spread across 185 countries and territories. Today is the twenty-sixth day of India's nationwide lockdown, which has been extended till May 3. Confirmed COVID-19 cases in India stand at 15,707. The death toll from the outbreak in India is at 507. Maharashtra, Delhi and Tamil Nadu have reported the highest number of cases.
India's Covid-19 tally as of Sunday morning stood a 15,707, according to the latest update by the Union Health Ministry. This number includes cases involving foreign nationals, patients who have recovered and the death toll. The reported active COVID-19 cases in India stand at 12,969, and the death toll due to the novel coronavirus pandemic has risen to 507, the Union Health Ministry further added. As many as 2,231 COVID-19 patients have been cured and discharged so far.
The Indian government has clarified that it had not yet decided on allowing flight operations to resume from May 4. Airlines are advised to open their bookings only after a decision in this regard has been taken by the Government. The clarification came after state-run carrier Air India said it has reopened bookings for select domestic flights for travel from May 4, and for international flights for travel from June 1.
Globally, there have been over 23.17 lakh confirmed cases of COVID-19. At least 1.59 lakh people have died so far. The United States has the highest number of confirmed cases, followed by Spain, Italy, France, Germany, and the United Kingdom. The outbreak continues to have a major impact on the global economy.
Also Read:  Coronavirus Pandemic: 13387 Covid19 cases in India, 437 deaths