COVID-19 India: Coronavirus cases rise to 9.3 lakh, death toll at 24,309
India Sees Highest Recorded Spike of 29,429 COVID-19 Cases Taking India's Tally Over 9.3 Lakh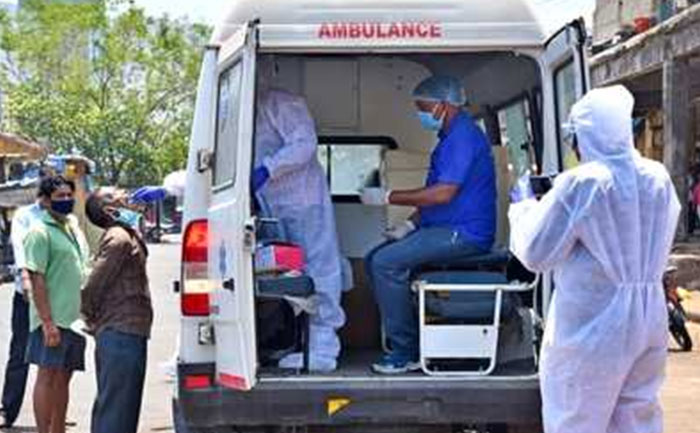 India's coronavirus tally rose to 9,36,181 on Wednesday. This happened after 29,429 new infections were reported from across the country. Nearly 60,000 cases have recovered. The nation now has 3,19,840 active cases according to data released by the ministry of health. The death toll due to the virus has reached 24,309.
The highest number of cases are recorded from Maharashtra, Tamil Nadu, Delhi, and Gujarat. With 2,67,665 confirmed cases of COVID-19 so far, Maharashtra remains the worst-affected state in the country, followed by Tamil Nadu (1,47,324) and Delhi (1,15,346). But the recovery rate is also on a rise and presently stands at 63.2 percent.
With increasing infections, many states such as Karnataka, Maharashtra, Bihar have reimposed lockdowns. India now stands in third place with 9,36,181 cases. second is Brazil with 19,26,824 cases. The United States is in the first place with 34,49,710 confirmed cases (includes recoveries and deaths).
ICMR has initiated human clinical trials for a vaccine for Covid-19 in the country. Approximately 1,000 volunteers are participating in the exercise for each of the two indigenously developed vaccine candidates. Director-General of the organization, Professor Balram Bhargava said the process should be fast-tracked.
Moderna Inc confirmed phase 1 of its vaccine, mRNA-1273, which had shown successful results. The firms Phase 2 had begun in May; its phase 3 is scheduled to begin on July 27.
The World Health Organization (WHO) warned that the pandemic would get "worse and worse and worse" if the basics weren't followed.
On the global front, coronavirus cases have crossed the 13 million mark. Over 577,000 people have died from the virus worldwide.
Also Read: Coronavirus: Russian Scientists Successfully Complete World's First COVID-19 Vaccine Trial