COVID-19 India: Coronavirus Cases Cross 1 Million; Death Toll Crosses 25,000
Coronavirus Pandemic: India becomes third country to cross 1 million COVID-19 cases after United States and Brazil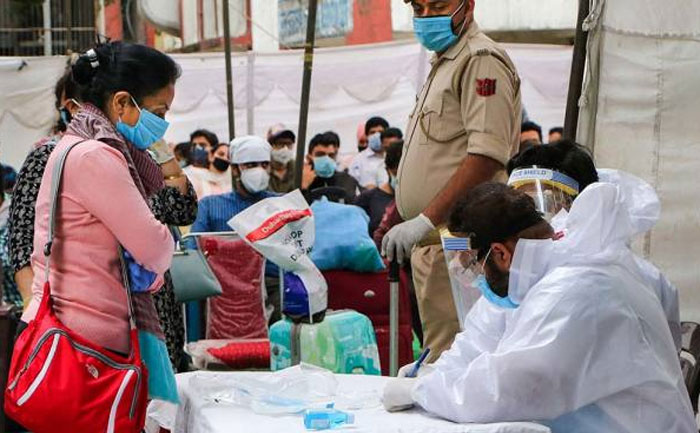 The number of Covid-19 cases in India zoomed past the 1-million mark(10 lakh). It also registered 25,000 deaths from the virus, crossing the twin milestones on Thursday. The country recorded 34,956 fresh infections and 687 deaths the biggest one-day jump. This takes the total count of COVID-19 cases to 1,003,832, according to the Health Ministry.
India now stands in the third position after the United States and Brazil. In the US, the infections' tally stands at 3,695,025 with the death toll at 141,118. Brazil has 2,014,738 coronavirus cases and 76,822 have passed away.
Delhi and Mumbai account for the highest number of cases in India. But newer hotspots are emerging. Karnataka, Bihar, Andhra Pradesh, Odisha, Uttar Pradesh, Telangana, and even Kerala are emerging as the states where the virus is spreading. With the cases surging, lockdowns are being re-imposed in several parts of the country. This is after the easing of restrictions in recent weeks
Experts are of the view that the time taken by India to reach the first one million is more than four months. The next million cases will be added within a month. India has traveled from half a million mark to one million in just 20 days.
But things are not all bleak. There is a ray of hope too. The number of people who have defeated the disease trumps those who are infected by it. Low mortality rates and rising recoveries have emerged as a silver lining.
Also Read: COVID-19 Pandemic: IMA issues alert as 99 doctors have died fighting Coronavirus