COVID-19 India: 12,881 fresh cases; India's Tally Crosses 3.6 Lakh
India's Covid-19 total number of cases has gone up to 3.4% from 2.9%, 12,881 new cases, 334 deaths in last 24 hours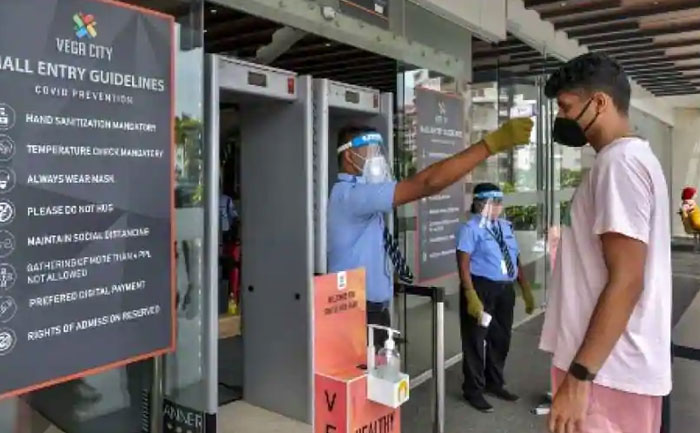 India's total COVID-19 (novel Coronavirus disease) tally has crossed over 3.6 lakhs. At least 12,881 cases of COVID-19 and 334 deaths have been reported in 24 hours. As per the Union Health Ministry data, there are a total of 3,66,946 cases of COVID. 1,60,384 active cases, 1,94,325 people have recovered and 12,237 people have died.
The surge in number of death cases took place after Delhi and Maharashtra took into account hundreds of fatalities that were pending review. India's CFR has gone up to 3.4% from 2.9% with the jump in the death toll.
Prime Minister Narendra Modi, held a video conference meeting with all the chief ministers of states and heads of union territories. Chief ministers of Maharashtra, Delhi, Karnataka, Gujarat, Uttar Pradesh and Bihar also attended the meeting.
The PM called for the expansion of the healthcare infrastructure. He added that there won't be any further Lockdown in the country but states will make their own decisions.
Home Minister Amit Shah, who also took part in the virtual meeting, said that the "battle is far from over".
New research in China claims that the novel coronavirus can survive in the human digestive tract and appear in faeces of the infected. It can spread through the flushing of toilets. Flushing creates turbulence and tiny bits of fecal matter can be thrown into the air through toilet plume aerosol. So people should be cautious.
Globally, there are 83,44,016 cases of COVID-19. Out of that, 38,22,055 are active cases, and around 40,73,123 people have recovered. 4,48,838 people have also died due to it.
Also Read: Coronavirus Update: Oxford Scientists Find First Life-saving COVID-19 Drug