COVID-19: Maharashtra Imposes New Curbs Amid Delta Plus Variant Threat
Maharashtra imposes stricter Covid-19 curbs after Delta Plus cases found in state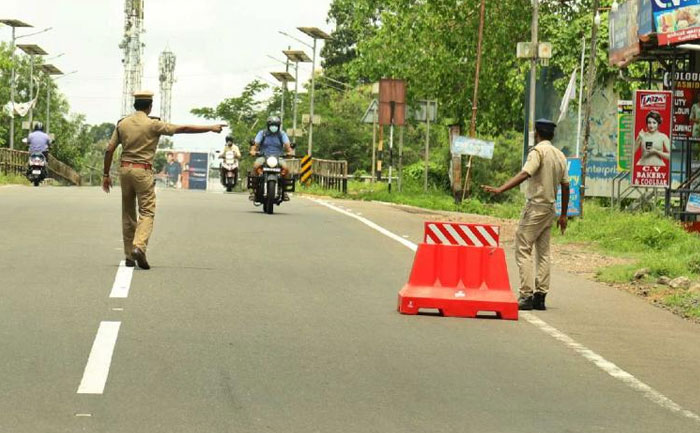 The Maharashtra Government issued an order on Friday, further tightening the COVID-19 restrictions in the state. The additional restrictions were imposed after the Delta Plus variant of SARS-CoV-2 was detected in seven districts of the state. The decision to impose stringent restrictions was unanimously approved by the cabinet at a meeting chaired by Chief Minister Uddhav Thackeray.
In the first week of June, the Maharashtra government announced a 5-level unlocking plan, ending the month-long lockdown-like period. But with the rising cases of the new variant of coronavirus, it has been decided not to do so.
The Maharashtra government order read: "Given that the virus causing COVID-19 is undergoing mutations in various geographies and that these mutations are displaying more transmissibility and potential reductions in monoclonal antibody response, a state-level trigger mandating all the administrative units — irrespective of values of the indices of weekly positivity rate and oxygen bed occupancy percentage — to remain at a level not below three is to be in operation till withdrawn by specific order of the State Disaster Management Authority (SDMA)."
Check out the tweet by the CMO here:
Levels of restrictions for safe Maharashtra pic.twitter.com/FOAKTSrI9A

— CMO Maharashtra (@CMOMaharashtra) June 25, 2021
INSACOG has warned that the Delta Plus strain is a Variant of Concern. It is due to its characteristics: Increased transmissibility, stronger binding to receptors of lung cells, and potential reduction in monoclonal antibody response. Therefore the Maharashtra government has allowed the District Disaster Management Authority (DDMA) to impose stricter restrictions.
Here is all you need to know about the new rules in the state:
The Level 3 restrictions will continue
Essential shops and establishments can remain open till 4 pm on all days
Non-essential shops and establishments can remain open till 4 pm on weekdays.
Restaurants will be allowed to operate dine-in with 50 percent capacity, till 4 pm on weekdays.
Takeaways and home deliveries thereafter.
The use of local trains is restricted for medical and essential services only.
Gyms, salons, and spas will remain open till 4 pm, operational on 50 percent capacity.
A cap of 50 attendees will be imposed on weddings; for funerals, it will be 20.
So far in Maharashtra, the Delta Plus variant has been detected in 21 COVID-19 positive patients. An 80-year-old with co-morbidities succumbed to the disease on June 25.
Also Read: Delta Plus Variant: Maharashtra, Kerala, Karnataka and other regions report increasing cases