COVID-19: Maruti Suzuki, Hyundai others to produce ventilators and medical gear
Maruti, Hyundai to supply ventilators and testing kits to help combat COVID-19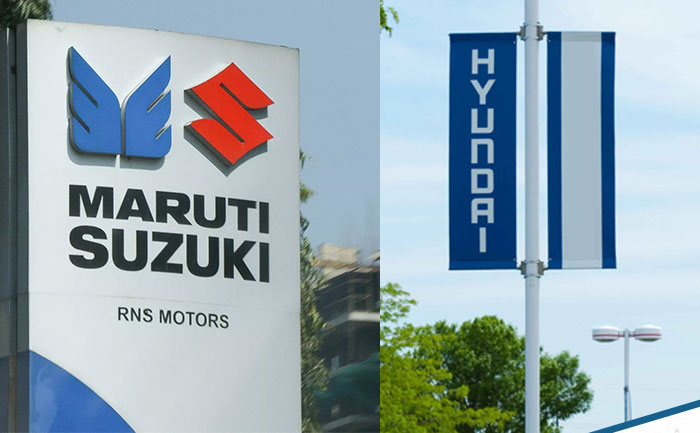 India is under lockdown to fight the new coronavirus pandemic that has caught the world in its deadly grip. But the cases are still on the rise. The total number of Coronavirus positive (Covid-19) cases in India has gone up to 873. To combat the virus government is gearing up the production of essential medical equipment.
The Indian government had reached out to automobile manufacturers – Tata Motors Ltd, Mahindra and Mahindra Ltd, Hyundai Motor India Ltd, Honda Cars India Ltd, and Maruti Suzuki India Ltd. They were asked to collaborate with nine existing ventilator manufacturers to manufacture ventilators at their factories.
At the request of the Government of India, Maruti Suzuki India Ltd, Hyundai Motor India Ltd, Mahindra, and Mahindra have announced their plans to help scale up the production of ventilators and testing kits to fight the coronavirus (COVID-19) outbreak.
Maruti Suzuki has decided to manufacture 10,000 ventilators in collaboration with AgVA Healthcare. Hyundai will import testing kits from South Korea to help 25,000 patients.
Confirming the news in a press statement Maruti said, "AgVa Healthcare would be responsible for the technology, performance and related matters for all the ventilators produced and sold by them. Maruti Suzuki would use its suppliers to produce the required volume of components and use its experience and knowledge to upgrade systems for the production and quality control of the higher volumes. Any other assistance required would also be provided."
Mahindra & Mahindra (M&M) is reportedly in the final stage of discussions with Bangalore-based ventilator exporter Skanray Technologies. Tata Motors is also in last-minute negotiations with a Mysuru-based manufacturer to ramp up ventilator manufacturing.
India at present has an estimated 40,000 working ventilators. If the number of COVID-19 positive cases surges, the infrastructure would be inadequate. As the country is gearing for COVID-19 stage 3, India urgently needs to increase availability. According to a study by Brookings Institution, India will need 110,000-220,000 ventilators by May 15.
Also Read: Tata Trusts Commits Rs 500 Crore To All Coronavirus Affected Communities