Coronavirus Pandemic: India records highest deaths in a day; COVID-19 cases cross 700
COVID 19 Pandemic: 7 more deaths take toll to 20; total number of cases around 703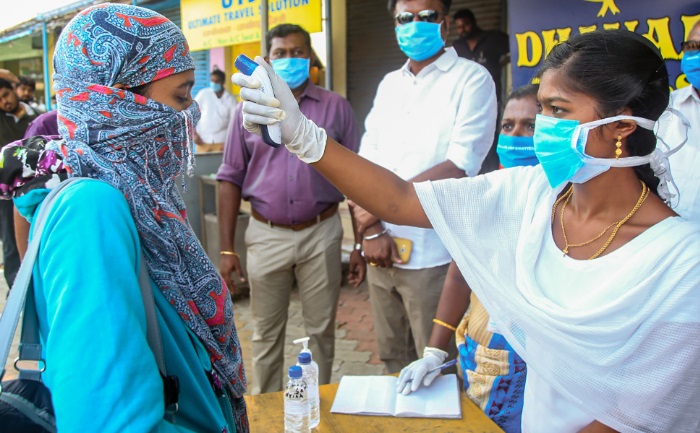 Covid-19 claimed its first life in Madhya Pradesh on Thursday of a 60-year-old woman. The toll across India stands at 20 as six more died due to the coronavirus. This was the highest number of deaths the country has recorded so far in a single day. Most of the deceased were elderly.
The states have now registered 70 fresh cases on Thursday, taking the total number to 703. By the end of the day, it was around 727.
Kerala reported 19 fresh Covid-19 cases on Thursday, the state now has the highest number of positive cases in India. Maharashtra comes a close second with one new case each being reported in Mumbai and Thane. Four fresh cases were recorded in Karnataka on Thursday, taking the tally in the state to 55. Three more persons, including a couple, tested positive for Covid-19 in Telangana. The number of Covid-19 cases in the state stands at 45. Andhra Pradesh, registered three new cases of the virus, taking the state total 11, Gujarat stands at 44.
The government on Thursday has allowed the retail sale of drugs at the doorstep of consumers during the 21-day lockdown. "Retail sale of drugs to the doorstep of consumers is essential to meet the requirements of emergency arising due to pandemic Covid-19 and in the public interest."
India is at present under a 21-day lockdown to handle the crisis. But WHO says that lockdown is not enough to curb the spread. They said that the Indian government should follow aggressive measures to find, isolate, test, treat and trace is not only the best and fastest way out of extreme social and economic restrictions, but they're also the best way to prevent them.
Also Read: G20 Pledges $5 Trillion To Revive Global Economy To Combat Coronavirus