COVID-19 Pandemic: BMC hospitals using new medicines for severe COVID-19 cases
Mumbai's civic hospitals begin use of Tocilizumab and Itolizumab in severe coronavirus cases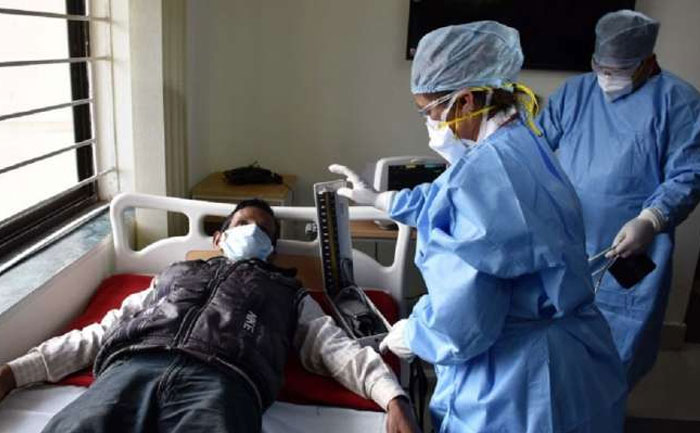 In the wake of the COVID-19 Pandemic, the Brihanmumbai Municipal Corporation (BMC) is pinning hopes on two drugs. Itolizumab used to treat skin condition psoriasis; and Tocilizumab, used in the case of rheumatoid arthritis. They are trying out these drugs for the treatment of Covid-19 patients.
Itolizumab is manufactured by a Bengaluru-based biotech company, Biocon. Tocilizumab is produced by Roche and marketed by Cipla.
Hospitals that come under the Brihanmumbai Municipal Corporation (BMC) have started using the new drugs to treat patients who have been severely affected by the new virus.
As reported by sources to HT, A 35-year-old critically ill Covid-19 patient, was put on a clinical trial for Itolizumab at King Edward Memorial (KEM) Hospital on Saturday. The patient has shown improvement, said the doctors. The BMC now plans to administer the drug to patients at Nair Hospital from Friday.
BMC medical college hospitals, Sion, Nair, KEM, and Seven Hills have also started using the Tocilizumab injection, according to a release by the municipal corporation.
As per a Mumbai Mirror report, Tocilizumab has been used on approximately 40 COVID-19 patients, who were severely affected. The results seen in 30 patients were quite encouraging. 14 patients have already recovered and been discharged from the hospital, according to BMC.
This medicine has vastly improved the condition of the patients. It also prevented patients from being put on ventilators and hastened their recovery.
Maharashtra is the worst-affected state by the infection in the country. Maharashtra and Mumbai are likely to breach the 25,000 and 15,000 Covid-19 positive cases on Wednesday.
Also Read: France To Extend COVID-19 Health Emergency Until July 24